Should You Start Using A WordPress Learning Management System? The Pros And Cons
It is that time of the year when the eLearning world is getting ready to buckle down and churn out some great new courses, courtesy of the upcoming academic year. A lot of first-time authors out there are probably tackling the million-dollar question, which Learning Management System, or in short which LMS, should they start working on?
This is a valid concern since whichever platform you opt for will be the basis of your entire eLearning program, and it is hence necessary that the system be robust. Given the various LMS platforms in the market today and their varying features, there is no one-fits-all solution for eLearning websites. However, some platforms stand out clearly in the throng of Learning Management Systems, such as LearnDash, Sensei, LifterLMS, Moodle, Canvas, and more.
Here, we shall compare two alternatives used to create a course website:
A WordPress-based Learning Management System, using an LMS plugin, such as LearnDash.
A native Learning Management System, such as Moodle, which is functional in the eLearning niche.
Both platforms have their own advantages and limitations, which we shall get to in a minute. It is necessary to note that WordPress and Moodle are both open-source systems, which implies that they can be modified as required.
Moodle has been on the eLearning scene for over a decade now, and is well-versed in the eLearning niche. WordPress joined the club sometime around early 2010, and has grown by leaps and bounds since.
Having cleared that, let us now break down and analyse these systems on the basis of a few key points.
1. Ease Of Use

Designing, creating, and managing a course requires substantial effort on the part of the course author. The ease of use of the LMS platform is one of the most important considerations while selecting the learning management platform you are working on. In this respect, WordPress offers unlimited flexibility in designing and managing the website. It is one of the best content management systems with a smooth learning curve and can be used with minimal training. No knowledge of coding is required and the process is extremely straightforward.
Native solutions like Moodle fall slightly short on the ease-of-use front, as they often require an in-depth understanding of coding and web development, to successfully design the course and all course elements. Moodle is vast, used across universities, corporate organizations, and other educational institutes. It follows that the complexity of the platform will increase as the number of features increases. Although the learning curve is steep here, it becomes easier to use once the basic concepts are made clear.
Winner: WordPress
 2. User Interface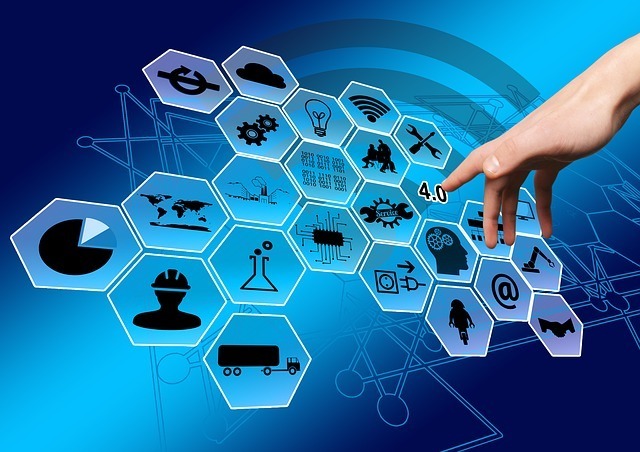 The User Interface, or the front-end of the website, is where all your students interact with the course. The thousands of themes available for WordPress make selecting the look of the eLearning course website a piece of cake. An excellent User Interface and straightforward navigation are some advantages of a WordPress-based website.
On the contrary, Moodle's User Interface is satisfactory at best. The platform has made dedicated efforts to improve the state of things, with themes like Edwiser RemUI, and others adding the much-required interactive touch. However, the fact remains that WordPress triumphs over other, native eLearning platforms, in terms of better User Interface and front-end experience.
Winner: WordPress
3. Native Features
The native features that are considered as an integral part of every LMS include the basic course, lesson, quiz, and assignment creation capabilities, course enhancement options like gamification, an integrated payment gateway for transactions, progress trackers and student analytics options.
Most of the WordPress-based LMSs have only the course (and related elements) creation functionality as the basic feature. However, for all other functionalities, separate plugins need to be installed, which increases the size of the website over a period of time.
Native learning management systems include all the features mentioned above as a part and parcel of their core package. This is evident, since they are designed to support pure e-learning websites. Nevertheless, the extensive list of features available for native LMSs reduces the time and effort required to setup and install each plugin separately. In addition, no compatibility issues arise here, unlike WordPress, where a bad plugin can often break your website.
Winner: Moodle
4. Extensions
Extensions are used to increase the functionalities of your website above and beyond the regular ones. WordPress beats Moodle hands down in terms of extensions. There were over 51,000 plugins for WordPress at last count, and the number keeps growing everyday. Though the number is inclusive of all sorts plugins for eCommerce, eLearning, and other myriad applications of WordPress, it is significantly higher than the extensions available for Moodle. Besides, though an extension may not be meant specifically for eLearning, the flexibility of WordPress gives you the freedom to tweak a plugin as per your exact requirement.
Moodle, has about 1000+ extensions, all of which are designed to enhance the capabilities of your e-learning platform. This host of functionalities allows you to integrate live videos, drip-feed content, merge courses, and more. The fact that Moodle has an inherently strong feature portfolio results into limited development of extensions.
Winner: WordPress
5. Cost
The cost of hosting an eLearning website is dependent on the hosting, extensions, renewals, and more, which is a fixed cost incurred annually.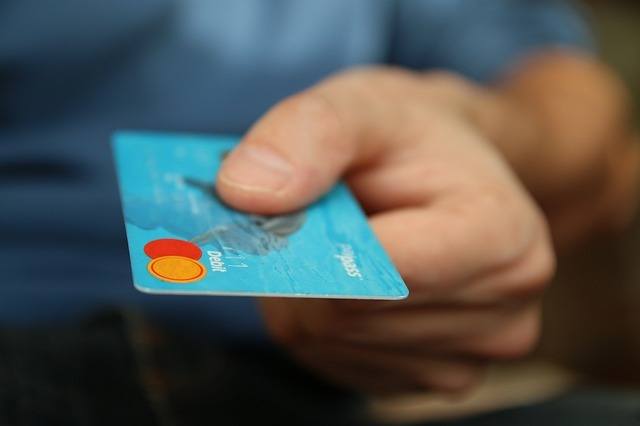 Both platforms offer various hosting plans, as per the size and scale of the website. However, when it comes to extensions, the difference is great. Quite a lot of the WordPress' plugins are premium ones, requiring regular renewals for continued support.
The cumulative cost of these plugins, increases exponentially over the years, as you add newer and more advanced functionalities day after day. For instance, the recent announcement by WooCommerce to charge the complete price of its extensions implies that you may end up spending anywhere between $150-$2000 per year, based on the number of plugins you have on your website [1]. In addition, the cost of hosting increases exponentially as your site grows, forcing you to shell out big bucks at a rate that may eventually become unfeasible.
Moodle, on the other hand, is offered completely free of cost, including most of the extensions available in the Moodle directory. The only cost is that of the hosting plan you choose or a premium plugin/theme used, which, though not cheap, is way less than a similar-sized Learning Management System on WordPress.
Winner: Moodle
6. Scalability
The scope for expansion offered by the platforms is their scalability potential. WordPress and Moodle both are highly scalable platforms, and hence, a Learning Management System based on both can run equally well, in case of a regular, mid-level, eLearning website. When it comes to large-scale solutions, however, things get murkier.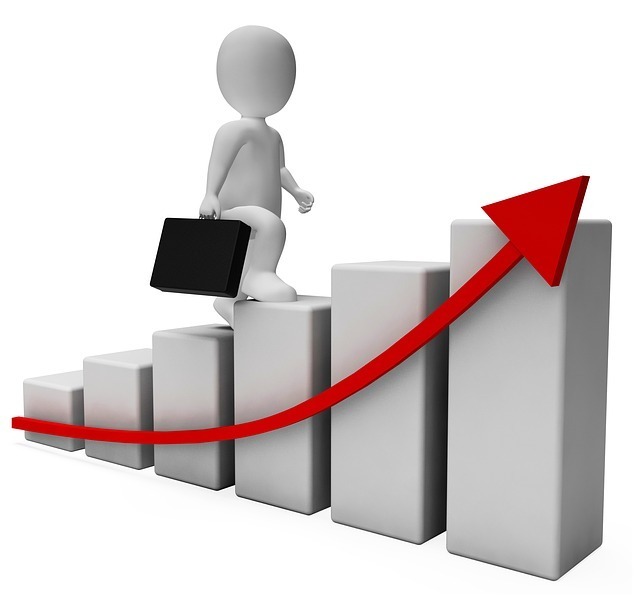 Strictly, speaking, a WordPress-based website is not as scalable as a native Learning Management System. There are several reasons for this. None of the WordPress LMS plugins are, as of now, equipped to deal with thousands of students accessing courses simultaneously on the website. Add to that the other extensions integrated into the core website, and the site becomes heavier and buggier than ever.
Moodle offers a much cleaner path for scaling the website, for enterprise-level applications. This is attested by the fact that several universities and institutions across the world use Moodle for their courses successfully [2].
Winner: Moodle
7. Customization
Customization is integral to eLearning, as no two teachers ever think the same way. The confluence of various ideas, and the desire to execute them independently leads to the requirement of extensive customization for Learning Management Systems.
WordPress, on account of its multiple integrations and ease of use, has the upper hand here. All plugins, themes, and extensions can be easily customized on the open source platform, making every eLearning website unique.
Moodle falls only a step short in customization. That's not to say it cannot be customized, for it can. Moodle is open source as well, and has comprehensive options for customization. It is not as easy as in WordPress, however, and requires significant knowledge of coding.
Winner: WordPress
8. Documentation And Support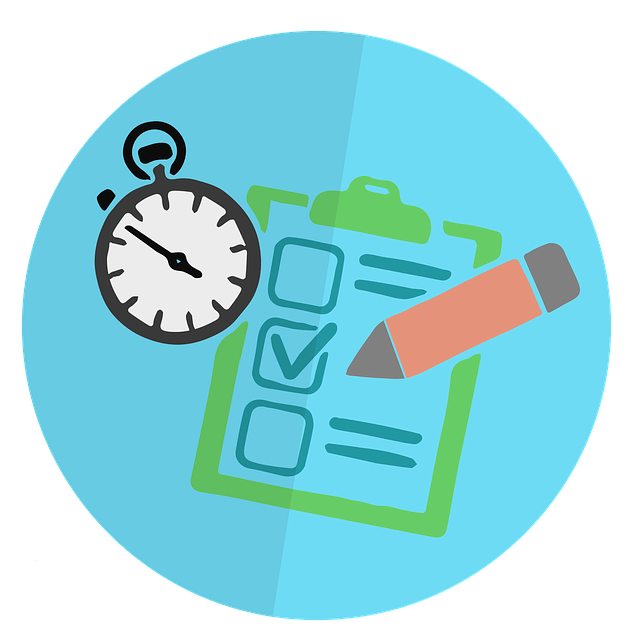 Both WordPress-based LMSs and Moodle have strong documentation and support available. The premium plugins for WordPress are also covered by their respective developers, so long as their licenses are active. There are also plenty of forums and open discussion groups to resolve all queries that arise while using the plugins.
Moodle has an extremely strong support community as well, and exhaustive documentation in its repository. The developers are very active and always ready to help out should any problems crop up.
Winner: None
9. Security
Security of website and intellectual property is of utmost importance in eLearning websites. A WordPress-based Learning Management System can avail of the many security plugins available for WordPress, such as Sucuri Security, VaultPress, WordFence, etc. These plugins have extremely strong security support and provide integrated backups at periodic intervals.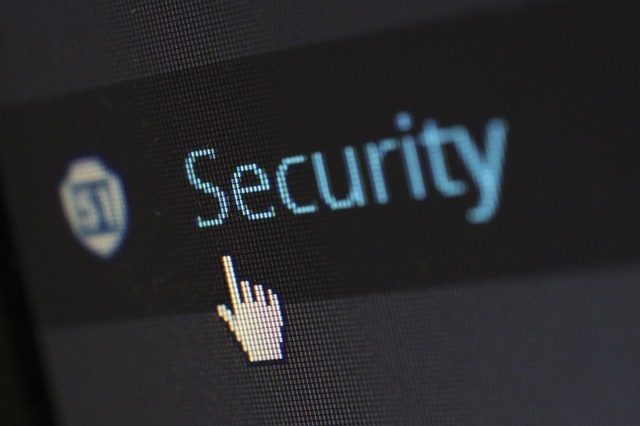 In its recent versions, since Moodle 3.1, antivirus plugins are supported by the platform, in addition to its server security measures.
Winner: WordPress
10. Analytics And Website Performance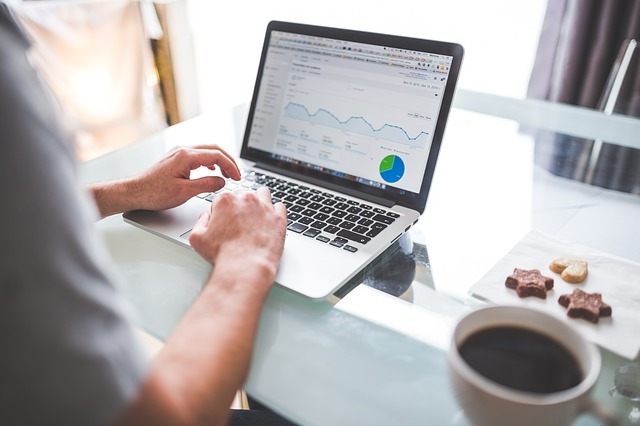 The most popular tool for website analytics, Google Analytics integrates with both, WordPress and Moodle. Both Learning Management Systems offer comprehensive student reports, sit performance statistics, engagement levels, and event information via popular analytics solutions.
Winner: None
Summing Up

WordPress is huge. There are numerous plugins for practically every functionality you need for course creation, development, and conduction in a Learning Management System. The system is easy to use, has multiple levels of customization, and various powerful integrations. The added resources of a blog and marketing plugins can help boost the reach of the website.
However, quite like the case of too many cooks, sometimes, too many choices can be overwhelming. WordPress is a global business solution, not eLearning focused, unlike native Learning Management Systems like Moodle. This can be a disadvantage, since you might need to install separate plugins for even basic functionalities. Native LMS platforms like Moodle have all functionalities in-built, so all features are already at your disposal. The integration of too many plugins can also make the website heavy, resulting in slow loading speeds, or alternatively, a long-winded optimization process.
Ultimately, if what you are looking for is a sleek, smooth, easy-to-run Learning Management System, not requiring extensive coding or programming, you can opt for using a WordPress-based LMS. It is ideal for small to mid-range eLearning websites, though comprehensive solutions are being developed to cater to large-scale websites as well.
However, if what you are looking for is an eLearning focused LMS that gives you a lot of customization options, provided you don't mind coding, then a native eLearning management solution, like Moodle, can suit you better.
Besides, if you feel like having the best of both worlds, you can always try integrating them!
What LMS platform do you plan to use? Let us know in the comments section below!
References