Consumer-Grade Learning For The Modern Learner
In the digital learning industry, many buzzwords fly around frequently—new tools, shiny objects, or the current and most cool learning trend. Of late, I've seen increasing use of the term "consumer-grade" to describe the types of learning experiences we should aspire to develop in order to better meet the needs of the modern learner. In fact, we've been kicking that term around at Kineo for some time now.
In this article, I'm going to dig down into what it means to make something "consumer-grade" and what that can look like in terms of eLearning.
Consumer-Grade Learning In The Wild
My team at Kineo regularly enjoys taking part in our staff book club. This month, we're working our way through Brandon Carson's L&D's Playbook for the Digital Age. Right there in the forward by the highly esteemed Bob Mosher is the first mention I've seen in print of the term in question in relation to eLearning.
In setting the stage for the book, Mosher writes about the new responsibilities of L&D teams and the opportunities we have in front us, including "increasing employee satisfaction by delivering more consumer-grade learning experiences."
In chapter one, Carson brings up the term again:
Employees expect a more consumer-grade work experience, which business can bring to life through digital maturity.
So, What Does It Mean To Be Consumer-Grade?
Well, obviously it means that the system or object being referenced is going to be used by consumers. But there's a lot more to it. A consumer-grade product is one that is designed and sold to people for their personal use. It's got to be easy to use—no training required. Think iPhone and Apple products. You turn them on and, boom, you're doing your thing. You intuitively know how to use them. But there's still even more to it than that.
Typically, a consumer-grade product or experience will offer the following features:
Simplicity: in just a few steps, you get to what you need.
Aesthetically pleasing: the way it looks is appealing, which provides confidence and increases engagement.
Intuitive: the User Experience makes sense and builds on what the users already know.
Accessible: links to multiple platforms/tools easily and can be used by anyone, anywhere.
Take a moment now and reflect on some of the products, including apps and tools, you and your family use regularly. I'm thinking of things like my phone, my coffee grinder, YouTube, Instagram, TikTok, Calm, Noom. You turn 'em on and go.
So, How Do We Create Consumer-Grade Digital Learning Solutions?
The expectation is that to meet the needs of the modern learner—the employee, your customer, the audience for your training—we need to design and develop experiences that will draw them in, engage them, and actually help them learn how to build the skills they need to do their jobs well.
And because that modern learner is really used to using amazing technology at home, they're not going to have the patience to sit through your boring and sluggish training solutions while at work.
The Modern Learner Deserves Better
If you really want to ensure better outcomes, then it's up to your learning design team to deliver.
Now, you may be thinking, "but we don't have the budget to do something that fancy?"
Don't worry; there's still a lot that you can do to be creative and engage learners on a smaller budget.
As with all product development, make sure you lead with design. Treat your employees like consumers. Don't just throw up a logo and call it done. Take the time to thoughtfully design and develop learning experiences—from the Learning Management System, which may be your organization's "front door" to learning, to the activities and assets you make available to help your employees do their jobs better.
Ultimately, remember that you're trying to impact (in a positive way) the experiences your people are having and the work that they are doing. Think like a marketing team and aim for a consumer-grade experience. Your goal is happy customers!
Our Top 3 Tips For Introducing Consumer-Grade Learning
So, all this sounds great. But, how easy is this to implement? And what are the best first steps forward?
Let's go with those principles above: simple and easy to use, aesthetically pleasing, and accessible.
If you use these 3 principles as your main framework for success, then you are well on your way to pleasing your employees/customers!
1. Make It Easy To Use
If you need a three-minute animation to teach the users how to navigate through your learning experience, chances are you're doing something wrong. Aim for a simple interface that doesn't need much explanation, if any at all.
2. Make It Beautiful
Lead with your brand and create an aesthetically pleasing User Experience (and one that feels familiar and welcoming). That doesn't mean throwing your logo in the top left corner of a slide deck and hitting the publish button in your authoring tool of choice. Get the colour palette right, the fonts right, and choose imagery that supports the content without distracting from it. If you include live-action video, smartphone footage can be fine (think TikTok and other social media app reels). We can create high-end videos these days with pretty simple tools. Or go for an animation style that is pleasing and worthy of going viral.
3. Make It Accessible
Ensure that your solutions are designed and developed with an inclusive approach. This applies to the tone of voice, your use of plain writing, and your approach to technology. Make your learning assets accessible across all devices—from phones to tablets to laptops. Make sure you meet accessibility requirements for hearing and vision impairments so that everyone can experience the output of all your hard work and get something out of the experience.
Want To Find Out More?
Interested in seeing what consumer-grade learning experiences can look like? Get in touch with us at Kineo. We lead with design and help your organization get real results and make a real impact on the things that matter to your business.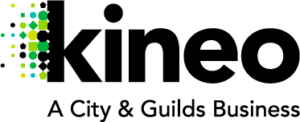 Kineo
Kineo helps the world's leading businesses improve performance through learning and technology. We combine quality in learning with award-winning customer service and innovation. We're here to take on your learning and performance challenges - and deliver results.
Originally published at kineo.com.