eLearning Basics
Social Learning
21 Brilliant Resources for Up-skilling Learning Designers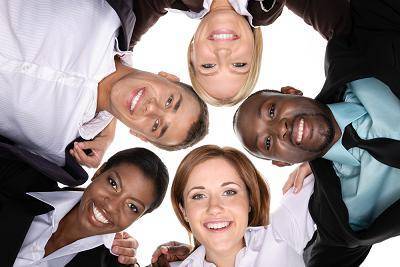 Resources for Up-skilling Learning Designers for the Informal & Social Learning Age
THE QUOTE
"Instructional designers need to run, not walk, away from classroom-thinking and get to the point of providing short, quick business focused learning points that are easily accessible when and where our learners need them. This means leveraging new technologies to deliver non-traditional instruction."- Karl Kapp
THE JOURNEY
We, like many out there, are of the view that, though most learning designers possess good levels of skills around the traditional training (formal learning) area, their skill levels fall short around the informal or social learning areas. This is mainly because designing informal and social learning experiences for workplaces demands a diverse and unique set of qualities.
Today, while we are in the midst of up-skilling our learning designers, we set out on a quick journey to revisit our most precious resources on this subject in order to see how to leverage these in our up-skilling exercise.
Below are the questions we had in mind when we embarked on our journey:
Where are today's learning designers with respect to their skills in designing learning interventions for informal and social learning in today's learning scenario?

What are the new skills required for designing informal and social learning interventions for today's workplaces?

What are some of the useful resources available on this subject that could benefit learning professionals?
OUR FINDINGS
Below are some of the interesting resources (from a big list we examined in this exploratory journey) on this subject that we would like to share with you.
Quotes/Excerpts 
Surveys/Studies
harmon.ie Study
This report on how senior executives are faring in the usage of social media, though dated, contains some interesting facts, such as the one below. "Many Senior Executives like to talk the social media talk. But only 10% walk the social talk!"
Gartner Report
Gartner says that 80 percent of social business efforts will not achieve intended benefits through 2015. The reasons attributed to this failure are inadequate leadership and an overemphasis on technology. 
Articles/Blog Posts

Courses/Programs/Tools
Social Learning Practitioner Programme
This is a first of its kind program aimed at learning professionals who aspire to help their organizations become 'social'. The program is from Jane Hart (through The Connected Workplace Consultancy – her joint initiative with Harold Jarche).
Learning Flow
This is a learning framework that was recently introduced by Jane Hart. It is aimed at helping learning designers successfully integrate informal and social learning activities with formal learning interventions.
Books
 

Presentations/Videos

OUR LEARNINGS
As we came to end of our search, we had the following learnings as 'take-aways' from our little journey:
The trend points to increased acceptance of informal and social ways of learning. More and more organizations around the world are looking at ways to tap the power of these unconventional approaches of learning.

We are inspired by Jane Hart's call to 'Walk the Social Talk', and consider this as the most significant 'action' required on the part of learning designers to get equipped for handling the challenges of designing informal and social learning interventions for today's workplaces.

'Walking the Social Talk' is the solution for any 

organization

 to be 'enlightened'. However, we are of the opinion that this should be extended to all stakeholders impacted by learning (including the 

organization

, management, Learning & Development (L&D), learning tools/platform, employees, and maybe even customers and vendors).
What are your thoughts and experiences on up-skilling learning designers for the informal and social learning age? What resources would you like to share on this subject?