eLearning Articles
eLearning Best Practices
Top 10 Competencies of a Gamified Learning Designer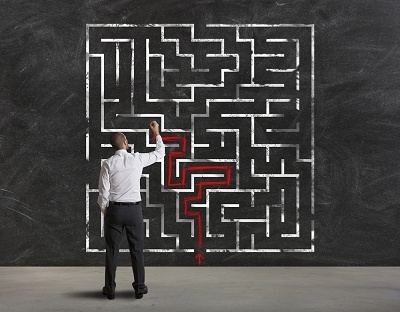 It is exciting to be part of the learning revolution happening all around us, with new learning paradigms and technologies emerging almost on a daily basis. Thanks to the inherent quality of learning designers, we find it easy to adapt with most of these changes. However, some of the shifts may require us to move beyond the traditional definitions of 'learning'. A few may also necessitate 'unlearning' and 'relearning' the conventional beliefs that we have been carrying with us all these years.Gamified learning is one such major revolution that demands a shift in the mere thinking of 'learning'. It requires us to unlearn and relearn the traditional notions of:
Learning style/preference (Fun, Social Interaction, Competition)
New (additional) dimensions to learning (Challenge, Engagement, Motivation)
New (additional) elements to learning (Rules, Challenges, Levels, Scores, Badges, Leaderboards)
Gartner predicts that this year, 80% of the current gamified applications by companies will fail to meet business objectives. The primary reason cited for this (failure) is 'poor gamification design'. This calls for the need to focus on the skillsets required for designing good gamified learning experiences. In this article, we'll take a quick look at the top 10 essential competencies that a learning designer is required to possess for designing effective gamified learning interventions.
Gamified Learning Design Competencies
Gamification is universally getting accepted as a valid learning strategy today. Many organizations have already started incorporating gamification into their training approach. However, designing gamified learning demands a diverse and distinctive set of qualities from designing normal e-learning. Designers who have been masters at designing e-learning interventions for years are facing a major challenge with transitioning to gamification. So, what are the new competencies required to help detach from the traditional mindset and relearn new strategies for designing gamified learningHere are the Top 10 Competencies that we think are the most importantKnowledge
Knowledge of the instructional approaches, tools, systems, and processes required for designing and developing effective gamified learning interventions
Knowledge of the best practices related to the development of gamified learning interventions
Knowledge of successful gamified learning implementations around the world
Knowledge of today's trends, research initiatives and experiments happening in the field of gamified learning
Knowledge of the strategies for adopting gamification in learning
Knowledge of the future direction (forecasts) of gamified learning
Skills
Ability to analyze a business situation and the learning context, and recommend appropriate gamified learning solutions to address them
Skills to design and develop effective gamified learning programs to meet business objectives
Attitude
Passion for learning and improvement in the areas of instructional design and gamified learning, and all related fields
Appreciation of the power and effectiveness of gamified learning
The Top 14 Gamified Learning Design Resources
There are numerous resources on gamified learning design for learning practitioners on the web. Here are the links to a few interesting curated resources that will guide you towards mastering the competencies discussed above:
Bottom LineSo, that's our take on the top 10 essential competencies that a learning designer is required to possess, in order to be able to design effective gamified learning solutions.We all know that this is one of the most exciting and eventful times in the e-learning industry. This also means that it is a highly challenging time for learning designers - to keep up with the trends, constantly upgrade themselves, and develop the ability to design instructions for all sorts of new media – including gamified learning. We hope this article helps you along in that journey.Finally, before signing off, we have these questions for you:
What are some of the competencies that you would like to add to this list? 
What are other resources that you would suggest to master these competencies?
Please share your thoughts.