eLearning And Online Student Verification 
With the massive growth in enrollment in online educational course, students and educators are seeking ways to streamline each student's record of work in education. With this growth also comes the increased risk of hackers and dishonest students trying to get ahead of the system by changing grades and statistics. And, with the global classroom, managing true academic progress can be tricky when verifying degrees or achievements a student may have obtained in another country. But why bother with online student verification in an online course?
Why Online Student Verification Is Important 
Make managing your class enrollment so much easier with record keeping, progress, and testing scores located in one central database. Administrators, teachers, students, future employers, and training facilities can access the students' work with a few keystrokes and be sure that the information they receive is accurate for discounts, future job employment, and scholarship awards.
Manage course assignments, education assessments, and enrollment in one place. Students from around the globe can participate in your eLearning platform and be provided with standard documentation and verification of their work.
There are some companies like Nuance and Microsoft that will give students enrolled in school discounts on their more expensive products. Companies such as these wish to verify enrollment and/or grade achievements before offering the discounts. Your administration just needs to point these businesses to the portal you've chosen for student verification.
The online student verification process also includes the security of records with most software offering several layers of encrypted and password-protected lines of defense against hacking. This saves money in the long run, since recovering from hacked information can be time consuming and very expensive. Make sure you know the students who are enrolled in your online courses are really who they say they are before awarding training merits.
USIs make transferring credits and applying for jobs much easier when the information needed is in one place. This system also gives students the ability to access their transcripts and records of training.
USI is a wonderful example of how verification software can enable online teaching platforms to streamline record keeping and student progress. Future employers can also use USI to access training records and results prior to hiring the student for their company.
Online Student Verification Programs For Record Of Work In Education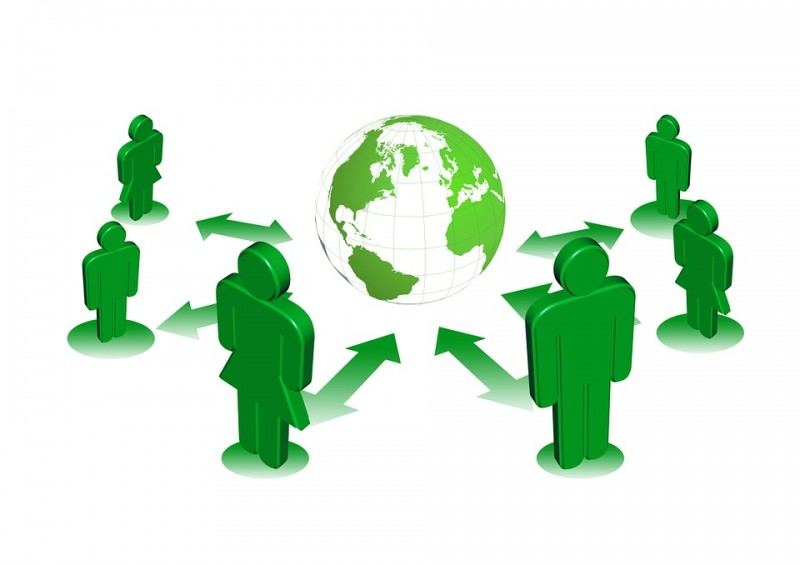 Before checking out this list of online student verification programs, be sure to compare prices and specifics. Some of these companies offer way more services than a small online teaching platform would need, and some may not service smaller online schools at all.
Be sure to do your homework before handing over your school's budgeted dollars. Some companies help your school manage their records internally and some, like Vasto and National Student Clearinghouse, help employers and schools outside of your school to transfer data, records, achievement, and training. If your online training school is just starting out, start with what your enrollment can support and then grow from there.
The most important thing is to service the students' needs with secure, accurate reporting of their work and training.
Vasto Software.
It helps integrate USI for your school, no matter what its size. You can pick a smaller package of benefits and then grow it as your enrollment and needs increase. Students enrolled in online courses will have no worries as Vasto is ready to go mobile for smartphone, PC and tablets.
GoSignMeUp.
It helps online educators enroll, track and manage their student body from registration, payments, records and completions.
National Student Clearinghouse.
It is an all-in-one service which includes verification of students' academic work progress and degree verification from high school and upward. They have a clear fee schedule listed for their services. They also track gainful employment so your school can track graduates into the workforce.
Campus Logic.
It boasts itself to be 90% faster than standard verification processes and you can "ditch the paperwork" with their mobile app and online software. This helps parents, students and schools to upload testing results for scholarships and government grants for school funding.
Campus Café.
It offers post-secondary educators software to manage nearly all of their scheduling, grading, billing and record keeping. They are aimed at small to mid-sized colleges. This company takes input received from its clients and incorporates that into the next software update.
Aptron.
It is aimed higher education facilities like colleges and universities. They boast keeping up with technology for ease of use through mobile devices and strong platforms. They have service programs for student management, finance, post-college advancement and more.
Ellucian Enterprise Resource Planning Systems.
It seems to be a newer company offering automation for grade and record keeping, funding management, and metrics.
Get on board whether you are a small start-up school, vocational training facility, or an educational giant; keeping records of students' academic work, achievements, and training is of utmost importance. National guidelines for reporting student work and completions will most likely emerge and change with the technology available. There are lots of options to choose from. The growth in online schools and training programs has opened up the need for accurate, precise recording, and reporting. Security is also a key issue as hackers and identity thieves are waiting for any opportunity to strike. Be sure the methods you use for your online student verification platforms are secure for your students, staff and prospective employers.