Differences Every Learning Leader Needs to Know
"Do you want workers to access learning on their mobile devices, or do you need enterprise mobile learning?"
The way learning leaders answer this question says a lot about their understanding of what's needed, possible, and practical in mobile learning. The fact is most modern LMSs have mobile-friendly user interfaces that allow learners access to those platforms using the standard web browser on their smartphones and tablets, delivering learners with a decent experience for basic content consumption while they are away from their laptops and PC workstations. But many frontline workers want and expect more while learning on-the-go, and their increased demands and expectations are pushing teams to consider enterprise-grade mobile learning solutions that bridge the gaps found in most of the leading LMS platforms.
Today's users expect intuitive, engaging, and frictionless learning experiences that measure up to all of the other consumer-grade applications they use on their mobile devices. So if logging into a learning portal from your phone in the moment of need seems cumbersome, it is easy to forego the second time. Polished, multi-feature native apps are the preferred way mobile workers want to interact with business applications, like Customer Relationship Management (CRM), Sales Force Automation (SFA), Enterprise Resource Planning (ERP), and others as well as core office automation functions like email—when was the last time you accessed email on your phone by logging in through your mobile web browser instead of your device's installed email application?
Enterprise-grade mobile learning solutions can combine both on-demand learning and traditional in-person learning (live or virtual) into blended learning curriculums that can be accessed while away from our offices (and who isn't these days?). But these apps can go far beyond structured learning with support for social interactions, media capture/User-Generated Content, game-based learning, Just-In-Time performance support, mixed realities (AR/VR), and much more all from that modern device virtually everyone now carries with them at all times. Well-designed, mature mobile learning apps facilitate Just-In-Time training and on-demand reinforcement of concepts; provide access to your notes and glossaries of terms; serve up practice tests, gather information via surveys, polls, and appraisals; facilitate discovery; and, offer recommendations to personalize your learning journey. These apps also make push notifications possible and enable one-tap access to the latest assignment or overdue task.
Finally, enterprise mobile apps help overcome many of the technical and business challenges that make learning from a browser on a smartphone either impractical or risky through advanced features, like offline playback in low/no bandwidth situations, and a combination of time-based restrictions along with geofencing support that ensure the right person at the right time on the right device is accessing proprietary or sensitive information. Enterprise mobile learning apps are secure and controllable, which makes IT/risk teams extremely happy by mitigating any potential impact on the business if a device is lost or stolen too, even if not owned/issued by the organization.
Who's Adopting Enterprise Mobile Learning?
Historically, larger enterprises with big field forces, sales teams, and lots of frontline workers were the early adopters of enterprise mobile learning apps; but the global pandemic is driving more organizations to explore ways to improve the learning experience for their work-from-home audiences, who are mixing work with life around different corners of the house and garden every day. Many of these same enterprises already have legacy LMS platforms that have covered their basic mobile learning access needs through the browser or simple mobile apps, but the ante is being raised on what's possible and expected. Plus, the fact everyone who wants a smartphone or tablet now has one (and can easily afford them too) and is using it for more everyday tasks and responsibilities, beyond just personal communications, suggests the audience you want to reach is ready, willing, and able to learn on their mobile device when it makes sense if the experience is seamless and compelling.
Summary And Conclusions
Combining all of these affordances with an intuitive, purpose-built interface helps make the case for enterprise mobile learning over basic browser-based learning access. And users will demonstrate their appreciation for your extra efforts and investments in the mobile learning realm through increased usage, frequent revisits, and vocalized satisfaction that are easy to measure too.
Bottom Line: Focus your thinking and planning on "apps over browsers" for mobile learning when your enterprise requirements and organizational mandates move beyond the basics.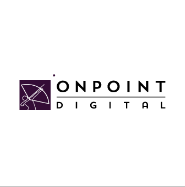 OnPoint Digital
OnPoint Digital is a provider of mobile-first learning solutions for the enterprise delivering high quality, low friction experiences to users on their preferred device or platform enhanced via social/game-enabled and xAPI-extended features.