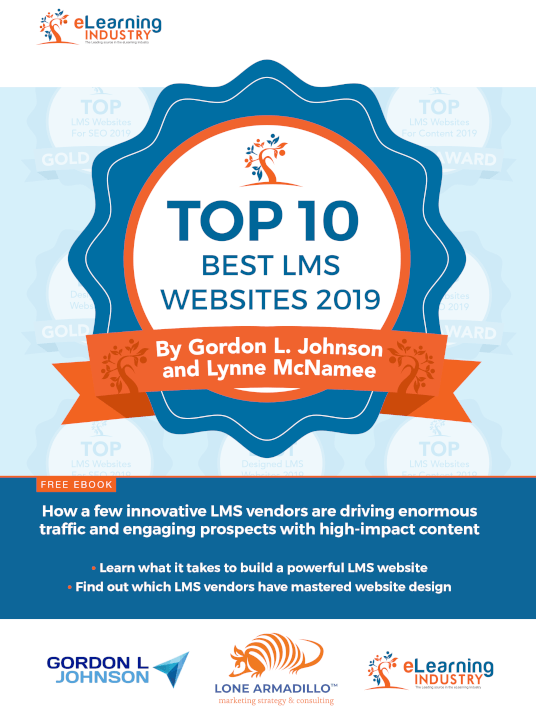 Top 10 Best LMS Websites 2019
Download this eBook to discover how a few innovative LMS vendors are driving enormous traffic and engaging prospects with high-impact content. Learn what it takes to build a powerful LMS website and find out which LMS vendors have mastered website design!
Download a copy of the eBook
Key Chapters
Introduction

In 2018, Gordon Johnson and Lynne McNamee evaluated over 300 websites of suppliers in this space. It's a competitive market, so first impressions matter.

Top 10 Best LMS Websites For SEO

What it takes to get to the top of Google search

Top 10 Best LMS Websites: Content

How to engage LMS buyers

Top 10 Best LMS Websites: Design

How to create powerful first impressions

Top 10 Best Overall LMS Websites

What it is that makes them great
We were pleasantly surprised that there are a lot of LMS vendors who are doing amazing things with relatively small budgets. That should give everyone hope in the fact that it doesn't take a huge marketing budget and a big staff of writers and designers to develop an effective website.
This eBook provides an essential overview of what these LMS vendors are doing very right. Instead of sifting through a sea of info yourself use your precious time more efficiently; keep reading to find out everything about small and big players and the equally gigantic moves they are making. Leverage your potential by learning from the best.