360 Inbound Marketing Solution
Build a complete content marketing plan and generate targeted leads for your marketing and sales funnels. An ideal solution for companies looking to reach corporate training buyers! After implementation, sit back and watch your leads roll in as your cost per lead decreases.

Get in touch
How It Works
Follow our tried-and-true demand generation methodology and expect to receive around 600 highly targeted leads across the 12-month period of the plan. Here's how:
1
We start strong with deep SEO research and a solid content strategy.
Brief
Answer our extensive briefing document and help us understand your specific needs, goals, buyer personas, and competition challenges.
Strategic Planning
Our SEO experts will then dive deep into researching your competitors, finding valuable keywords and exploring opportunities and emerging trends or possible topic fatigue. We'll guide you in choosing the best topics to attract your ideal buyer personas, and receive exposure by publishing content on eLI's platform.

This thorough analysis will also highlight which SEO content strategy you should follow on your own site to better target leads, improve rankings, and gradually surpass your competition.
Editorial Calendar
We will recommend the optimal corporate training topics for you to invest in and plan your customized editorial calendar, which includes 1 eBook title, 8 chapter titles to be published as separate articles on our site, and 1 webinar title.
2
Time for you to create some valuable content.
1 eBook (8 articles)
Based on the agreed topic, we will guide and help you create 8 content-rich, SEO-worthy articles, specifically targeting your buyer personas (e.g., CLOs, L&D Managers, Training Managers, HR Managers, Corporate Training Buyers, etc.).

You can then roll these into an eBook that will be published by on eLI's website.

We will use this content to start generating leads for you (see how in the next step).
3
Let the lead generation begin.
Distribution And Promotion
Everything begins with the publication of your eBook's landing page. Afterwards, our founder, C. Pappas, will write an exclusive article to promote your eBook release. This will lead users to start downloading your valuable gated asset.

As soon as your articles are published, we will begin aggressively promoting them to our community of over 936,000 corporate training professionals. We drive traffic to the articles, generating demand and interest for the eBook, which is cross-promoted within the articles.
Lead Generation Through Gated Assets
By placing the eBook behind a content wall, we invite highly targeted leads to share their contact information with you in order to download the eBook. This means we can begin to generate leads from our "up until now" anonymous readers. Your eBook can be an evergreen lead magnet for as long as you wish!
Expand Conversions To Your Sales-Related Pages
In addition to the eBook, we will also help you increase the conversions of your sales-related pages, such as free demos, free trials, download a case study, etc., by adding extra promo activities to drive traffic to your pages.
4
Move those leads further down the funnel.
Webinar
A couple of months later, the users in our community, including those who have downloaded the eBook, are invited to register for your free webinar which is relevant to the eBook topic.

Through the webinar context, you are able to track those who have registered, attended for 5 or 35 minutes, responded to a live poll, as well as other qualification criteria. This is the closest you can get to marketing-qualified leads. Of course, all leads generated from your 360 Inbound Marketing efforts will need to be further nurtured within your CRM system.

This webinar is then recorded and hosted on eLearning Industry, generating leads for as long as you wish!
5
Sit back and watch more leads accumulate.
Ongoing Lead Generation
Once the implementation phase is over, you can relax as highly corporate training leads start accumulating for you indefinitely, while your cost per lead constantly decreases.

Expect to receive around 600 leads combined by the end of the 12-month period.

Then you can start another cycle, stacking up on your automated lead generation power!
Why 360 Inbound Marketing?
Become an established thought leader on a chosen corporate training topic and build awareness by reaching your ideal buyer personas.

Generate 600+ targeted leads (some ready to convert, some needing further nurturing through your CRM) over a 12-month period.

Implement a demand generation strategy that progressively lowers your cost per lead, including corporate training buyers and decision-makers.
What professionals like you are saying about us
''Their SEO and competition analysis gave us the initial confidence that everything we write follows a content strategy that will bring us the leads we need.''
RK Prasad
CEO & Co-Founder of CommLab India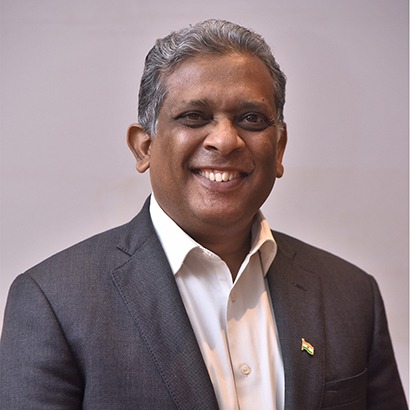 Does this sound like it's for you?
As awesome as this program is, we can only take on a certain number of partners who seem like a great fit for this hands-on approach. So, if you are looking for an outstanding demand generation program, one that your marketing teams will thank you for, reach out to us to decide if we are a good match for each other.