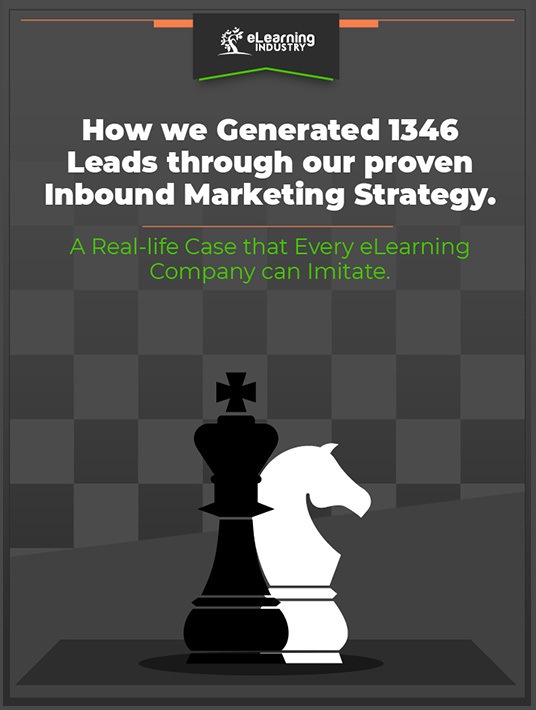 How We Generated 1346 Leads Through Our Proven Inbound Marketing Strategy
Have you ever wondered how you can generate qualified leads for your eLearning business? In this eBook, you'll discover how eLearning Industry partnered up with Jeff Bullas to actually prove how and why inbound marketing strategies work.
Find out our secret recipe to getting qualified leads in this eBook.
Update your details to download a copy of the eBook
Key Chapters
How To Plan An Effective Inbound Marketing Strategy For Your Business

Tips on How To Research And Understand Your Competitors

Creating Combined Content To Get Maximum Results

Key Steps To Promote Your Content And Gain More Leads

How To Guide Your Prospects With The Right CTAs To Increase Conversions

Following Up With The Most Qualified Leads To Close The Deal
How We Generated 1346 Leads through our Proven Content Marketing Strategy. - eBook: 971 - webinar: 375 For more tips and facts on B2B lead generation for eLearning companies just click the button and get our eBook!
Who wouldn't want to find a lead generation solution that fills your sales pipeline? In this eBook, you can follow our inbound marketing lead generation process step by step. This real-life case study is solid proof that generating qualified leads is not that difficult if you have a plan that works!