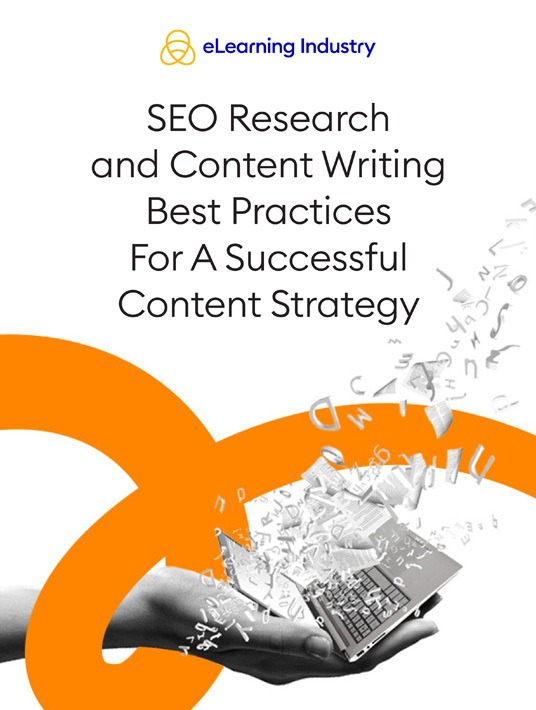 SEO Research And Content Writing Best Practices For A Successful Content Strategy
In this guide, we share top tips on SEO content writing best practices to help you reach your ideal buyer personas organically. From keyword research to creating funnels and publishing amazing content, marketers can learn how to get qualified leads with the help of SEO.
Update your details to download a copy of the eBook
Key Chapters
Phase 1 - Discover Your Mission (Core Values, Company Culture, USPs)

In this chapter, we'll talk about getting feedback from your teams and SMEs to create the best possible content strategy. What's more, you'll learn the importance of aligning your core values, company culture, and USPs to the needs of your buyer personas. By following these SEO content writing best practices, you'll manage to target your ideal readers. Worry not because with these pro tips you'll be able to plan the best content strategy to promote your business!

Phase 2 - Keyword Research (Competition Analysis, Search Intent, Identify Topics)

In this chapter, you will learn how to do your research and decide on the most valuable topics for your content strategy. From SEO competition analysis to choosing the best keywords for your USPs, you'll know what type of content your target buyers want to consume. Please note that this is the most crucial stage when planning a content strategy. It's what will bring ideal buyers to your lead magnets.

Phase 3 - How To Publish Amazing Content (Content Writing + SEO Tips)

The final chapter will analyze what quality SEO content is and how it helps your rankings in Google. Ready to get the best tips for writing user-friendly SEO content based on search intent? Here we go! That is your ticket to getting quality organic traffic. Don't take it lightly. Quality content is what will attract the ideal leads to your content. Only by offering value will you manage to win your prospects' hearts. Here's how it's done!
Content has to be both user-friendly and easy to find, and that means you need to include SEO every step of the way. Marketers need to streamline the content creation process while at the same time optimize for search. It's not optional. Frankly, it is a business necessity.
As SEO experts and content marketing specialists in the eLearning niche, we've figured out what you need to do to improve your rankings in the SERPs and get targeted leads. Download this eBook if you want to start publishing content that works as a lead magnet for your ideal buyers.