Premium Webinar
Take advantage of our discounts by purchasing multiple premium webinars.
The Premium Webinar Includes
A perfect, cost-effective way to reach prospects in relation to physical events.
Ideal for those who don't have prior experience or for those who are looking for a great deal on their cost per lead.
Live co-branded webinar, produced by us.
Reach a new audience and increase lead collection before and after the event.
Qualify the webinar registrants during the live event by using our interactive tools, such as polls, Q&As, and live chat.
Gain access to both our web events coach and our facilitator for rehearsals before the main event.
Master webinar best practices, create webinars that convert, and enjoy technical support.
Evergreen lead generation.
Qualify to be considered for our Top Lists.
Full technical infrastructure for hosting the live event promoted by us.
Webinar hosting on a dedicated landing page within our library.
A multi-touch promo campaign that includes several social media mentions on eLI's social media channels, email blasts, popup banner ads, and more.
Leads Access And Insights
Full registrant profiles, including name, business email, job title, company name, and company country.
24/7 access to the lead information for 6 months after the eBook publication.
In order to be able to get complete lead information, both parties (your company and eLearning Industry) have to sign a Data Processing Agreement (DPA).
Within 24 hours after the live event, we will provide you with the complete contact list of attendees and registrants' information, including some attendee metrics, poll data, chat transcript, and feedback results.
We provide a professional web events coach for your presenter (5 sessions), who will also facilitate the webinar and provide technical support to audiences if necessary.
Profiling questions created beforehand to further qualify attendees.
How Many Leads To Expect
This is highly dependent on the topic you select as well as the number of fields you choose to include in the webinar registration form.

Fewer form fields tend to increase conversion rates.

Campaign Length And Renewal
Your campaign will start counting directly after the webinar landing page publication; it's valid for 6 months.
After the 6-month period has come to an end, your subscription will be renewed automatically for 6 more months for $1,200, unless you have already canceled your subscription.
How It Works
01
Fill in the webinar storyboard (within 5 business days), include the title of the webinar, its description, the presenter's bio, the lead information you would like to retrieve from the webinar registration form, and other relevant information.
You
02
We will set up a specific landing page for your webinar on eLearning Industry.
eLI
03
We will provide you with a dedicated web events coach who will coach your speaker (up to 5 prep sessions).
eLI
04
We will host the live event and provide the technical infrastructure needed to ensure its success.
eLI
05
Within 24 hours after the live event takes place, we will provide you with the complete contact list of attendees and registrants' information, including some attendee metrics, poll data, chat transcript, and feedback results.
eLI
06
Within 24 hours after the live event takes place, your webinar will be available for users to register and watch on demand.
eLI
07
You can access your leads' data anytime as long as your Premium Webinar campaign on eLearning Industry is active.
You
What professionals, like you, are saying about us:
''Webinars have quickly placed us in the market as experts in specific niche solutions.''
Asha Pandey
Founder and Chief Learning Strategist at EI Design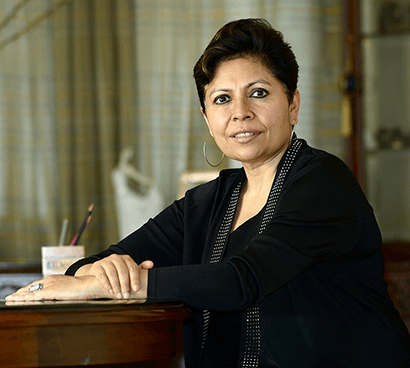 FAQs
How does a premium webinar work?
To get started, you need to purchase a Premium Webinar. To complete your purchase, please follow the guidelines provided after pressing the "Get Started" button on the Premium Webinars product page. Afterwards, you can start creating your own webinar landing page. You will be able to fill in all the fields regarding your webinar's landing page by following the guidelines provided in the form. Before submitting the form, don't forget to preview your landing page! After your submission, eLearning Industry's team will check your form and publish your webinar as long as it is relevant to the eLearning niche. Keep in mind that we might contact you in case something is missing or needs to change.
What kind of documents should I include in the webinar form and which are the recommended properties?
You definitely need to include your presenter's photo (headshot) in high resolution (at least 1000x1000 pixels). Furthermore, we can design the final web banners. However, if you want to communicate your brand ideas more extensively, you are welcome to include your own artwork for the registration page banner in the form (image size at least 1920x1080). Please note that if your creatives are not appropriate or relevant to the eLearning niche, eLearning Industry has the right to reject the artwork.
What happens after submitting my webinar form?
The eLearning Industry will preview your form and edit it (if required)for marketing optimization purposes. After everything is ready, we will publish and promote your event.