Republished eBook
Take advantage of our discounts by purchasing multiple republished eBooks.
Best for companies looking for a quick way to leverage their existing eBooks.
Use an asset you already own.
Reach a new audience.
Evergreen lead generation.
Qualify to be considered for our Top Lists.
Exposure to our entire community of eLearning experts.
Easy-to-use eLI publishing platform for importing, editing, and publishing your content in our eBook library.
eBook hosting on a dedicated landing page within our library.
eBook Launch Announcement by our Founder, C.Pappas.
The launch of your landing page will be announced on our platform and all our social media channels.
Promotion through our weekly and our exclusive eBooks newsletter.
Leads Access And Insights
Full downloader profiles, including name, business email, job title, company name, and company country.
24/7 access to the lead information for 6 months after the eBook publication.
In order to be able to get complete lead information, both parties (your company and eLearning Industry) have to sign a Data Processing Agreement (DPA).
eBook Campaign Preparation
Access our helpful eBooks and guides on eBook marketing best practices.
How Many Leads To Expect
This is highly dependent on the topic you select, as well as the number of fields you choose to include in the eBook lead form.

Fewer form fields tend to increase conversion rates.
Your campaign will start counting directly after the eBook publication. It's valid for 6 months.
How It Works
01
Upload your eBook's PDF and fill out all the required fields in eLI's handy editor five (5) business days prior to the selected publication date.
You
02
We will evaluate your Republished eBook to ensure it's suitable for publication (5,000 words minimum and suitable for eLearning Industry's audience).
eLI
03
We review the info you've submitted to the eBook's editor and publish your eBook's landing page on the chosen date.
eLI
04
We produce an intro article that will highlight the benefits of your eBook, signed by our founder, Christopher Pappas.
eLI
05
We will repurpose the content of your eBook and turn it into a series of customized articles in order to increase exposure and attract more readers to the landing page of your eBook.
eLI
06
We will promote your eBook and its supporting articles through our newsletters and social media channels.
eLI
07
We will keep you in the loop regarding any updates via Asana. There, you can follow the campaign process of your eBook, step by step.
eLI
08
You will have 24/7 access to the leads that downloaded your eBook for 6 months, starting from the selected publication date, through your Dashboard on the eLearning Industry platform.
You
What professionals, like you, are saying about us:
''Creating eBooks on eLI makes us a reliable source of information. It enables us to transfer knowledge to potential buyers and drive leads!''
Dan Keckan
CEO at Cinecraft Productions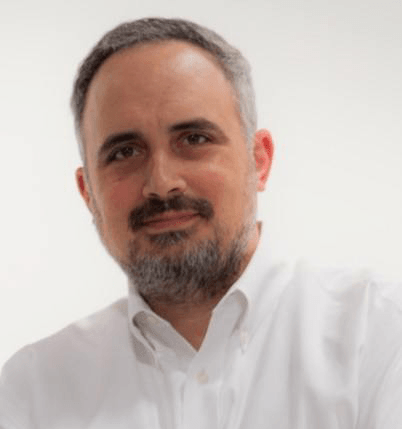 What professionals, like you, are saying about us:
''eLearning Industry's eBook program is fantastic. Our cost per lead is very efficient for a high-quality audience.''
Christie Calahan
Director of Marketing, eLearning Brothers