What Is Corporate Training Animation?
Animations for training are videos or a series of animations that visualize objects and concepts covered in a course.
Based on the business culture, needs, and course modules, specialized studios will produce animation videos for training that are suitable for each training purpose. Learners in corporations could learn visualized training contents quickly. This would save more time than scanning through all materials. Any training could be delivered via animation, from simple courses such as orientation, workplace etiquette to complex ones such as technical training.
How Can Animation Help Your Training? 
Via this means of teaching, learners can understand topics easier, as complex concepts are illustrated and simplified. Bite-sized information with a touch of fun is also easier to memorize, regardless of the topic. Applying animation in training also helps trainees engage more eagerly in class as they wait for more fun.
Animation for training allows learners to customize and self-pace their learning experiences. Videos provide information clearly to learners. Therefore, they effectively speed up your training sessions. Shorter training time means the staff can apply what they absorb in class to the real workplace sooner.
How To Create Animation For Training That Works
Budget
Based on the budget, the hired animation studio can understand more about the project scale. This makes the consulting process more precise and quicker. The video duration, animation style, training complexity, and timeline are features that have major impacts on your budget. More features or too of tight deadlines make the production price go far beyond your planned budget.
Audience
Understanding your audiences and what they expect to receive from your course is vital. With the demographic information of your staff, business culture, or insights of previous class behaviors, the animation studio teams will customize the videos to suit their preferences. For example, if your staff is nurses, the videos should be straightforward to illustrate diseases and methods to treat them accordingly. All of the video features such as characters, storylines, themes, and even soundtracks will be designed based on your audience preferences.
Timeline
The timeline is the time to produce the videos and the final deadline to deliver them. Discussing the whole timeline and especially the final deadline with the production team is extremely important. A timeline boils down complex tasks and project management phases into a single place. It will help the team know what you expect from them in each period and finish the requested product o n time. It offers the production team clues to discuss and manage the process easier as they can adjust flexibly for changes.
The Platform That Your Company Is Currently Using 
Before planning for visualizing your training content, you should consider if your Learning Management System can host the series or not. It would waste a lot of time and money if you finish the whole project and realize that the platforms cannot support videos. If the animated videos are smoothly played on platforms, they will boost the learning experience for staff. But if the employees had trouble playing the videos in the e-class, it could take you a lot of time to re-evaluate the system.
Find The Right Partner 
Finding the right partner is vital, as you must stick with them until the end of the project. However, choosing the perfect match animation studio may be challenging for you, especially when you are new to animation for training. Although there are so many criteria to consider, you only need to remember the top crucial criteria to evaluate a high-quality studio. You should check the studio's portfolio for training, producing experience, the studio's scale, and previous project products and case studies.
Which Types Of Animation Are Suitable For Corporate Training?
There's no denying that animations are an attractive tool to deliver training courses. However, there are various types of animation and each of them has different strengths when paired with the right content. Here are the types which are most suitable for corporate training:
Whiteboard
Typically, whiteboard animated videos include hands creating images on a white background. In addition to bright images, the narrator's voice guides viewers through various ideas. This form of corporate training animation may help you enhance training by focusing on fundamental concepts.
Training like onboarding, foundation courses, and HSE training with basic descriptions are suitable for this type of animation. This is a perfect choice if you have a limited budget and don't focus on illustrative details. With its simplicity, you will save money while your staff can avoid spending too much time learning simple contents. For example, in healthcare training courses, whiteboard animation can simplify medical concepts. This makes strange jargon familiar and easy to memorize, even for learners who do not have a medical background.
Take a look at this whiteboard example:
Motion Graphics
This is an improved version of the whiteboard technique. Animators enhance the video with characters and motion graphics to make it more colorful and dynamic. Typically, motion graphics are utilized to convey a storyline. This animation format makes it simple to showcase practical solutions and procedures.
Specialized training may be made much easier with motion graphics. Soft skill training or financial training can be delivered perfectly via motion graphics. This type of animation with a storyline and characters delivers complex content more effectively than whiteboard animation. Motion graphics visualize main points clearly and bring a higher sense of formality.
With its illustrative power, motion graphics turn long pages of theories into stories with characters. If motion graphics are applied in nurse training courses, the video will not only provide explanations but also demonstrate what will happen. The learners will have a clearer view and be prepared for what they will face in reality.
This motion graphic nurse training video will give you an idea of how they do it:
3D Animation
3D animation is the use of motion to bring characters and other objects to life. However, there are two major limitations of this animation style: high pricing and long production time. This is the perfect animation style if you need to show real processes, notably in the medical, science, and technology industries.
If you have an extremely complicated course that requires high accuracy, 3D computer animation is your savior. With 3D detail-oriented illustration, even medical training can be demonstrated realistically. If your budget is huge and the topic demands high accuracy, pick this type for the best training quality.
How Much Does Corporate Training Animation Cost? 
The price of 1 minute of animation may fluctuate from $30 to $30,000. The gap is large due to different animation styles, production time, or the duration of the videos. Your budget is one of the main factors that affects the final videos. Studios will consult suitable animation features for your project based on your planned budget. It is recommended that you should also focus on the timeline as it also impacts the price.
To produce and deliver the final product in time for your courses, studios must allocate resources to maintain high quality. Therefore, the tighter the deadline you request, the higher the price is. The scope of work is another factor that influences the price. Longer videos or series will require more resources to produce, so they will cost more. Producers could save money by reusing the characters and scenes.
The more detailed the visuals, the longer it takes to perfect them. If you need realistic character expressions and actions, the production price is higher than the basic ones. The price varies according to the level of complexity of the chosen style.
Phew, you have walked through the guide to understand animation for training. It's time to dig deeper into other aspects of applying animation in corporate training and find out how to ace your projects.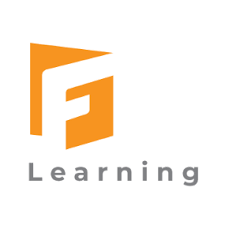 F.Learning Studio
F.Learning Studio brings the best tailor-made animation for your e-Learning courses at competitive pricing.