Budget Planning For Corporate Training Video
There are numerous options available in the market from talking heads to animation, each of them carries its own advantages and disadvantages. It depends on the corporation's purpose to decide which type they should choose. In this article, we want to show you the big picture of the market and how you should manage your training video cost.
Training Video Cost At A Glance: What To Consider Before Getting Your Videos
The Purpose Of Videos
Before deciding on your budget, we recommend taking the purpose of the videos into consideration. If you want to get videos solely for the purpose of "making them look nice," you probably don't need the videos that much. Consider also your audience's insights in order to better evaluate the need for videos. Here is a list for your reference:
What are their expectations for the training?
What does their learning process/learning curve look like?
What kind of visuals are they attracted to?
If you seriously want to make your complicated ideas highly engaging and effective, getting training videos is the right decision.
Resource And Quality Correlation
The second criterion that directly affects your decision is resource (including time, budget, and effort) and quality correlation. The time, the budget, and the effort that you spend on videos need to bring back an acceptable Return On Investment. Some projects only need to have 2D animation to deliver the best message. 3D or even other more advanced graphic styles may only result in distraction. However, when it comes to the ROI concept, people tend to mistake the value of videos with training video prices. The value of training videos lies in their ability to get one's message across. If a video is produced at a very low training video cost but does not serve its purpose, it is totally useless. The correlation of resources and quality should be defined as "making the best out of what you have."
Corporate video pricing can be tricky when you are researching the market. Therefore, keep in mind the above criteria as you go along the selection process.
Price Ranges For Different Types Of Training Videos
As you have gathered a considerable budget for your videos, it's time to take a look at training video prices. There are many options available on the market. However, it will come down to one or two significant types that will help you achieve your desired goals. Below is our list that shows you how they compare and what could be the best solution for your company.
Talking Head Videos
This is one of the most common types of training videos (also the most modest and predictable). With this type of video, usually, there will be a talking person facing the camera delivering the content. The visual is pretty simple and looks more like a lecture/explainer video at a university than a corporate training video.
Talking head videos can serve the purpose of simply explaining content or introducing a particular topic. The correlation between the resources spent and the quality received is quite fair if you choose the right vendor. The upside of this type of video is the simplicity in execution. You might just need a cameraman, a room with good lighting, a lecturer, and a bit of post-production. It is a go-to solution for low budgets and tight deadlines. However, it does not guarantee the end goal of delivering the message since it does not differentiate itself from an offline class. With some graphics, it may attract more attention, but at the same time, it might raise the training video cost since post-production will be more complicated with the combination of real footage and graphics.
The price range for this type (mid-range): $300 – $1,000 for a simple 1 minute with no special effects video; $1,000 – $5,000 for more complicated videos with effects and high-quality production elements.
Presenter Videos
This type of video is a variation of the talking head type but the focus lies on the text that is presented. A man/woman will stand in front of a clean background, then the slides will be added later on in the post-production process. In comparison with the previous type, it is more commonly used in online courses because of the way it presents ideas. It is an easy way to transform your existing slides into a video to serve the purpose of remote teaching. With this type, learners can utilize the screenshots from the video as their personal notes. If you are using this type for its true purpose, it will give you a fair return. But if it is falsely used, it will only make your material look worse.
Presenter videos are convenient in that you don't need to spend too much time planning the script for your character. It is all on the screen. Your character is only responsible for guiding the audience through the content. No more no less. On the other hand, it might take you more time than you expect because the synchronization of a pre-recorded person and the graphics is the real deal in post-production.
The price range for this type (mid-range): $300 – $2,000 for a minute video with a simple approach and higher for videos with complex concepts. When making this type of video, you should pay attention to the detailed quotes to avoid being overpriced.
Animated Videos
For a more refreshing approach, animation might lead the way. An exciting way to make any lecture sound fun and look fun is by transferring it into animation language. It is easy to differentiate animation from the others but it is difficult to find an effective one.
The Effective Training Method
Unlike any other type of video, animation gives you an opportunity to describe abstract (usually considered to be boring) concepts; for example, philosophical notions without constraints. Different from the talking head type, which only includes a person lecturing/talking one point at a time, animation has more advantages. While the presenter type is also integrated with simple motions (text flying in and out), it cannot be as vivid as the various effects of animation. Animation has various animated characters/elements in a whiteboard, hand-drawn, or modern graphic style.  Moreover, the training video cost is almost the same as the talking head and presenter types.
The only limitation of this type of video is that you have to carefully choose which vendor suits your needs. It might be a freelancer or a studio. However, they have to understand your concepts in order to develop an effective storyboard and draw appropriate visuals and characters.
The price range for this type (mid-range): $600 – $1,500 for a minute of animation with a detailed storyboard, a carefully consulted concept, and quite a wide range of motions. Depending on the complexity of the animation type and the nature of the project, the price can fluctuate within this range.
Live Action Videos
This type is among the highest corporate video pricing of them all. Making a whole movie with cameras, casts, and multiple movie scenes for your corporate training is not always the ideal way to make it efficient and effective. Compared to the previous type of animation, this is quite a time-consuming and effort-wrecking way to do corporate training videos. While animation can capture almost any idea that is thrown its way, live action takes a tremendous effort to elaborate the same idea.
Although it is not a great way to start your training videos, it is still an option for you if you are willing to create something extravagant or to show your expertise.
The price range for this type (high-range): $1,500 – $10,000 for a minute (it can get even higher with more difficult production requirements).
VR/AR Videos
VR/AR is trending right now and has unlimited applications. You can see them everywhere, from training for employees at a high-tech company to a means of entertainment. It would be wise of you to choose this type of video if your company relies on operating in a high-tech environment or needs a lot of demonstrations. It is quite amusing to join this kind of training session.
VR/AR requires a great amount of time, anywhere from 3-24 months to finish one video. Setting up devices and letting your employees use them are other challenges that you need to keep in mind. This type of video might be more of a burden than a reward within the corporate training context. Also, training video prices can vary vastly as the technology required is demanding.
The price range for this type (high-range): $1,500 – $30,000 for a minute. Based on the actual requirements for time and other technical requests, the price might differ from what is noted here.
Conclusion 
In conclusion, every type of video turns out differently for each case so choose your type wisely before spending. Training video pricing is decided based on the level of complexity, resources needed, and the effect it can deliver.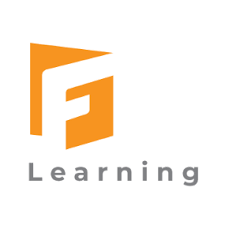 F.Learning Studio
F.Learning Studio brings the best tailor-made animation for your e-Learning courses at competitive pricing.
Originally published at www.flearningstudio.com.