How To Choose The Best eLearning Authoring Tool For eLearning Freelancers
If you're an eLearning freelancer, you are more careful than most with your selection of eLearning authoring tools. Not only are you price-sensitive, but you want to make sure you can use your software in any given situation, regardless of clients' needs or the eLearning project scope. You need eLearning authoring software that works in any environment, smoothly transferring eLearning content to your client's LMS whilst allowing testing and updates. So where do you go for advice? What should you be looking for in terms of features, pricing, and specifications? There is a huge range of options out there, each claiming to exceed all your expectations. If you want to choose the best eLearning authoring tool, choose carefully!
Where Should I Start?
Online reviews of eLearning authoring tools are immensely helpful in making your choice. Look across reviews specifically for eLearning freelancers rather than for organizations with more complex requirements, as these will focus on your needs. Looking through hundreds of reviews for different eLearning authoring tools can be quite overwhelming. Pick out five or so of the most popular tools and compare those. Add in a couple of the lesser-known, smaller software companies for perspective. Then narrow down on how each of those will meet your needs and choose the best eLearning authoring tool based on the questions below.
1. Should I Buy Cloud Or Desktop?
As a general rule, cloud-based eLearning authoring tools allow for faster development. You don't need to wait to upload into your client's learning environment as you do with a desktop. That makes the review and feedback process far easier. You will also find cloud-based options that don't require your client to be operating an LMS. Users can simply access your eLearning course directly, anywhere.
2. Do I Need Responsive Design?
This isn't really a question, is it? Of course, you want to verify that whatever tool you choose will enable your eLearning course to be viewed on any operating system or device. You can't waste time designing for multiple platforms, and you want your client to be delighted with the result instead of having to contact you at a later date to create additional versions of the eLearning content to accommodate their modern learners' needs. Another great way to ensure you find the best eLearning authoring tool is to poll your current clients to disclose their mobile device preferences. For example, 75% of them state that their online learners access online resources on smartphones.
3. What Pricing Model Works Best For Me?
Price is king when you're watching your own margins. Ask yourself what would work best, a one-time cost or a subscription model? Make sure you choose an eLearning authoring tool that gives you the pricing options you're looking for. They should be based on what works for an individual, not a large-scale organization. Is there a cost for support and training? Can I get a free trial? All are good questions when it comes to pricing.
4. What Support Is Offered With The Tool?
You need to be able to pick up and use the eLearning authoring tool quickly, so check what training is offered. Is there ongoing support for bug fixes and support issues? What are the response times and methods? Will you be covered for updates and new versions as technology evolves? Does the vendor provide an online training library to help you get more from the tool's features? Some vendors include advanced support in the base pricing plan, while others charge extra for phone or chat support.
5. Am I Able To Reuse eLearning Content?
Repurposing is one of the biggest opportunities for an eLearning freelancer. Create your eLearning content once and use it again in another eLearning course for a different client. Pick out a training module and create a microlearning asset for a quick eLearning project. Make sure your tool allows you to reuse eLearning content as and when you need to. It should also come equipped with a rich online asset library that helps you minimize costs and development time.
6. What Features Are Available?
You could spend hours, if not days, going down a rabbit hole of features available offered by all the different eLearning authoring tools. Every tool seems to have its own unique selling points. However, some of the absolute essentials are:
Customization of toolbars and navigation
Individual learning paths
Design elements such as video, audio, images, and infographics
Interactive elements such as simulations, quizzes, and online assessments
7. What Do Other eLearning Freelancers Think About This Tool?
Read the reviews, go online and ask questions, talk to your eLearning freelancer friends. Is there a favorite emerging? Is there a tool to avoid at all costs? You can also check out the user ratings to determine if the eLearning authoring software is worth the investment, as well as join social media groups where you can find recommendations and honest opinions. Don't hesitate to follow up with users by sending them a personal message or email, if possible, to gain more insight. For example, to clarify what they didn't like about the eLearning authoring tool and their intended use case.
You're going to be having an ongoing, long-term relationship with your eLearning authoring software. As such, you must be able to rely on this tool to see you through every eLearning project in your pipeline for the foreseeable future. You'll need your eLearning course to work seamlessly with any client's learning environment. Take the time to consider pricing, support, features, and repurposing as you make your choice and ensure your tool covers all those essentials. Get involved in eLearning blogs and forums where other eLearning freelancers are discussing the topic to learn from their mistakes and successes. Use a free trial wherever it's offered and check whether you can transfer your existing eLearning content easily. Only then can you be sure that you've made the right choice in just a saturated market!
eLearning authoring tools give eLearning professionals the opportunity to develop eLearning content in a fraction of the time. If you are wondering what the real price of the perks eLearning authoring tools offer, read the article eLearning Authoring Tool Costs: 7 Factors To Consider to find out the most important factors to consider when calculating eLearning authoring tool costs.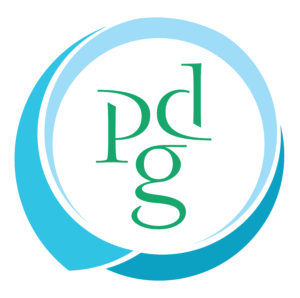 Performance Development Group
We make people better at making their business better.