How To Optimize Employee Training And LMS Implementation
If you have access to a perfect training management tool, it opens up a whole new world for all your training needs! In a perfect LMS world, you could upload any form of content and be able to track that content at the same time. Luckily, there is something called Vowel LMS, which lets you do just that. With Vowel LMS, you can also create courses using the easy-to-use course builder as well as integrate social tools to provide an all-round form of learning.
eBook Release
The Complete LMS Implementation Guide To Ensure Employee Training Success
Learn how to successfully implement an LMS for greater effectiveness.
About The eBook
The word LMS, oftentimes, makes us think of eLearning delivery and reports, whereas the LMS (Learning Management System) makes the entire corporate Learning and Development quicker and better for both online and face-to-face delivery. Using an LMS for employee training management is highly beneficial for an organization. When the entire training initiative is system-driven, the data provides for trends, knowledge matrix, skill gaps, insights and, most importantly, allows you to build a culture of learning in a company. In turn, the organization becomes and remains competitive and innovative.
Choosing a corporate LMS is a "good" problem nowadays, as we have a lot to choose from. This means we have options, but, on the flip side, there is confusion. According to the authors of this eBook, the following parameters will always come in handy to help make an informed decision when you are looking to choose an appropriate corporate LMS:
Blended learning—face-to-face and eLearning
Easy and cheap content acquisition
Third-party integrations
User Experience
Customizations
Content
Gamification
Security
On-premise and cloud-based
Support
As you might already be aware, one of the key reasons organizations want to implement a Learning Management System is to bring structure and visibility to the learning effort. As an organization grows, it becomes critical to ensure that there is a way to ensure that team members have the knowledge they need to perform their job to their fullest potential. The L&D department needs to work hand in hand with various other departments to help them realize this goal.
Employee training, while being the most important function in any knowledge economy, is often sought out first when there needs to be a budget cut. Training people effectively within a budget whilst making sure performance is at an all-time high is an HR challenge. Be it new people, experienced people, or even top management, training is important and has to happen within defined time, budget and resources. How does an organization make it happen? By making training a part of the strategy, and bringing in a system and, therefore, accountability to the training function.
The worldwide LMS market size is slated to reach USD 22.4 billion by 2023. In addition to this, by the year 2020, 98% of the small businesses are planning to leverage the power of LMSs to efficiently address their learning needs. Based on these statistics, it is safe to say that nowadays businesses can see the obvious and immediate benefits of investing in an LMS. Still, what makes an LMS effective and how do you determine which role the LMS will take?
Effective LMS For The Win
Effective implementation of an LMS can be quite a challenge. But, with the aforementioned steps and continuous feedback from the learners, it can become easier not just to implement it successfully, but also to enhance employee training. It is all about making the system automatic in nature, incentivizing learners through features and functionalities to complete the task at hand. This is how you can make the most out of investing a significant sum into blended learning systems. Generally, Learning and Development professionals have faced the challenge of keeping learners engaged. Over the years technology has advanced, giving rise to possibilities that could not have been envisioned at an earlier stage. As learners evolve, so do the ways we can engage them with our learning initiatives.
The Role Of An LMS
Innovative learning solutions require the support of a modern, robust LMS. While most present-day Learning Management Systems support various file types, not all of them track learner behavior while viewing these files. If you are planning on using specific types in your training program, be sure your LMS not only supports them, but also tracks how the learner interacts with them. After all, the success of a training program relies hugely on the consumption of training content. If at the end you still don't know how the learner has managed with the content, it defeats the entire purpose. Some LMSs, such as Vowel LMS, allow you to upload or embed almost every type of content and keep track of learner progress. This, in turn, enables organizations to think beyond standard content types, leading to a richer library of knowledge that can be used to train employees.
If you have already come this far in your search for the best possible LMS, then you might as well go all the way. You probably have a very clear perspective on the challenges that you are facing with your current LMS. Before you make the switch, there are some things that you should consider so that the switch comes across as an improvement. So that by the time you implement a corporate learning program, you can stand 100% behind your decision; especially, considering it is a constant process that never really ends.
A Learning Management System allows you to roll out your program in a structured manner and manage various activities associated with running a training program. It serves as a tool to help you create your learning curriculum, lay it out for the learners, and easily evolve it as the needs of your organization change. Learn about all of the potential added features by downloading the eBook: The Complete LMS Implementation Guide To Ensure Employee Training Success.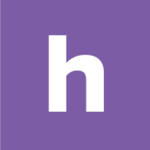 Homebase
Make work easier. Running a small business has never been harder. Homebase helps with free tools to track time and manage your team.