The Content Curation Strategies You Should Follow For Your Corporate Training
The Internet may give us data in seconds, but this often needs us to go through a maze of options before we get what would work best for us. This gap can be addressed through content curation that provides users the curated or relevant information they seek.
The use of content curation for corporate training is on a steady increase and it is being leveraged by L&D teams to support formal training as well as informal training.
It is also a great booster for self-directed learning.
It enables organizations to mine their existing knowledge bank and ensure that selected, curated content can equip their learners with the right information.
In this article, I share pointers on what is content curation and what benefits it can provide to your corporate training strategy. I also outline 10 content curation strategies for eLearning you can use to enhance the impact of your corporate trainings.
What Is Content Curation In The Context Of Corporate Training?
Content curation is an exercise to source or find, sift and filter, or group and organize to share the most relevant and easy to use content to the users. The curated content can be offered to learners through an online tool or a dedicated portal or platform.
The process of content curation for corporate training typically has the following 5 steps:
Identify
You need to begin the exercise with the identification of the focus areas you want to curate content for. Then, you need to identify the sources for them (this could include the internal knowledge base as well as external sources).
Filter
Then, you need to begin the process of reviewing the collaterals. This exercise would need Subject Matter Experts (SMEs). Through sifting and filtering, you can identify which learning resources would be most relevant to the selected focus areas.
Contextualize
You need to leverage on the SMEs further and have them provide context to the content. Their comments help learners relate to the content and use it in the recommended manner to create the highest impact.
Share
Once the content is identified, it can be offered to the learners either as stand-alone nuggets or through a learning path. At this juncture, you also need to identify how this should be shared (through an online tool, platform, or portal).
Continuous improvement
The process of content curation for corporate training is an on-going one. Once the basic rhythm is established, you need to obtain feedback and also review how the content is being consumed otherwise. These pointers will be useful in identifying the measures that will help you improve further.
What Are The Benefits That Content Curation Offers That Can Enhance The Impact Of Your Corporate Training?
The key benefits of content curation for your corporate training are as follows:
Content curation provides a repository of relevant and meaningful resources that can be accessed easily from a central location.
It empowers L&D teams, Subject Matter Experts, and learners alike as they can play an active role in the process of content curation.
You can use the opportunity of content curation to motivate your learners and recognize the team members for their active contribution, usage, and recommendations.
Content curation is a great way to foster a culture of continuous learning.
It encourages informal learning (Just-In-Time learning that particularly is useful for Performance Support intervention) and, more specifically, self-directed learning.
Content curation promotes inclusive learning and has the knowledge base continuously enriched by learners' contributions. (While this would need a team to audit the new resources, this would also keep the curated content dynamic, relevant, and aligned to what learners want).
What Are The Strategies That Can Help Multiply The Impact Of Content Curation For Corporate Training?
I am sharing 10 content curation strategies for eLearning. You can use them to multiply the impact of content curation for corporate training:
Align with what learners want
Ensure that you have forums to obtain their inputs as you begin, on-going feedback, as well as for analytics to assess the usage patterns. These measures will go a long way in keeping the curated content relevant.
Use the curated content to support corporate training at various levels
You can offer the curated content:

To supplement formal training
As learning resources that provide Just-In-Time help
To encourage informal learning and promote social learning

Begin the exercise with training areas that can establish a clear and demonstrable gain
Early success will ensure active participation from your experts as well as learners.
Establish a team of curators that not only curate content but also re-strategize on the basis of the feedback/usage patterns
Offer the learners the flexibility to access the curated content on the go and on the device of their choice
Provide control to the learners so that they can customize the learning paths based on their interest
Encourage learners to contribute, recommend, and promote the usage
Highlighting what they gained through the curated content. This can help you create "communities of practice."
Identify measures that will help you sustain the momentum
Often, such initiatives start with high enthusiasm, but they tend to fizzle out after some time. To maximize the value from the content curation effort, ensure that you have a team that is analyzing, adding to, and refining the approach on an on-going basis.
Plan for on-going updates, refinement, and enrichment
Use the feedback, analytics, and inputs from Subject Matter Experts to keep curated content relevant and meaningful for the learners.
Remember to archive the resources so that you can reuse them in future
I hope this article provides compelling reasons for why you should adopt content curation as part of your corporate training strategy. The featured content-curation strategies for eLearning can help you get this initiative going and sustain its momentum. If you have any specific queries, do contact me or leave a comment below.
Read More: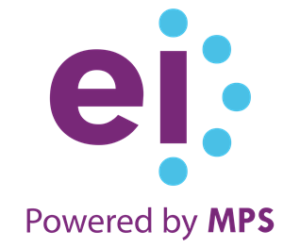 EI
EI is an emotionally intelligent learning experience design company that partners with customers in their Digital Transformation journey.