Top Corporate Training Trends
With the negative impacts of the COVID-19 pandemic on the economy, companies are applying eLearning to training more than ever before. Take a look at the most trendy methods below and refine your training courses.
Mobile Learning
Mobile phones and the internet have become inseparable parts of our lives. Therefore, the demand to access training and learning content via mobile devices is increasing. This means that to meet the needs of mobile learners, courses must be designed to be mobile-friendly. Materials must be responsive and flexible enough so that learners can easily learn via their devices.
This method has been shown to provide numerous benefits. Learners can learn wherever and whenever they want. It makes the learning process carry on without any disruption. The class monitor can also understand each member's ability thoroughly and closely.
Animation Training Videos
Corporate training animation facilitates the labor training process and quality more efficiently. Therefore, the performance of the whole company will be boosted. Instead of long, boring training courses, learners can learn through short, simple, and enjoyable animation. Lively animated characters with audio effectively summarize key ideas and phrases. The learning speed could also be adjusted based on the preferences of the learners. As the videos can be replayed numerous times, it saves your company's resources to the greatest extent possible.
One example of applying animation to training is Intelycare's case. Intelycare is a company that provides nurse training services in a highly competitive market. To maintain its position, the company must renovate to outperform its competitors. As a result, staff training must be constantly improved. Their students are non-tech-savvy nurses who have hectic schedules. Their corporate training video has created immersive training courses that encourage more nurses to participate in the process. Theories and concepts are simplified to meet the growing demand for specialized nurse training courses. With the application of animation in training, they have grown and scaled their business at a low cost.
Take a look at their animation training video:
Microlearning
Microlearning is a method that provides learners with small pieces of knowledge to study during their leisure time. The content can be delivered in many forms, ranging from text to full-fledged interactive multimedia, but it should always be short and simple. Microlearning is more engaging, less time-consuming, and cheaper to produce than regular eLearning. Although this is not the solution for every training, it has proved to be effective for corporates and commercial training. With the huge number of mobile phone users, bite-sized training has grown in recent years.
Personalized Learning Experiences
This trend began with millennials, who are prevailing in the workforce and familiar with technologies. The learners come with different interests, aspirations, and learning styles and the training must address these variations. Organizations are shifting to customizing courses to upskill or reskill their employees quickly and effectively.
Crafting courses encourages active learning and enhances the engagement between staff and the class. This method makes it easier for learners to adopt new information as contents are adjusted to match each person's abilities, needs, and skills based on their preferences and habits.
Gamification And Game-Based Learning
Although the obstacles overcome and the rewards won in games are not real, playing games is still an effective way to simulate situations and strengthen learners' skills. Moreover, via a game, they can boost their decision-making abilities before applying them in real working situations. The objectives of the courses are easily obtained while the learners are having fun and playing the game. This method saves the learners from hour-long courses with heavy amounts of content.
There are many great games to apply to courses such as roleplay, bingo, and so on. For example, in training about customer service, roleplay can be applied to demonstrate the situation. In this case, trainees can practice real situations and adopt the appropriate behaviors toward customers. Classic games such as Monopoly can also be customized to be suitable for the workplace environment.
AR, VR, And XR
Immersive technologies, like artificial intelligence (AI), virtual reality (VR), and extended reality (XR) are showing their power in changing the eLearning industry. These technologies offer an unlimited number of opportunities for workplace training courses, ranging from basic courses to high-level executive leadership development.
Learners can have a truly immersive learning experience with VR tools. Interacting via headsets, computers, or mobile devices, trainees can role play with virtual characters and learn new skills. Unlike traditional teaching methods which might be boring, VR, AR, and XR training offers memorable and realistic learning experiences without any risks. They bridge the gap between theories and reality in medical or technical fields.
Big Data In Learning
The advancement of digital technologies has expanded the scope of learning analytics. Big data helps provide information for learners so that organizations can tailor training to match specific needs. Big data systems record learner activities and behavior during training, such as mistakes, difficulties encountered, and so on. With the insights provided by the systems, L&D managers can fine-tune the learning process so that it is more adaptable to learners. In the long run, this eliminates ineffective learning, which saves a lot of resources for businesses.
Content Curation
Content curation is the process of searching, gathering, and filtering, organizing content to make sure the content is most relevant and understandable to every learner. Content curation creates a data source of relevant and useful content that can be conveniently accessible. It empowers L&D teams, trainers, and learners by allowing them to participate actively in the building and creating content process.
This method also encourages inclusive learning and ensures that the knowledge base is being continuously contributed to. It can be used as a supplement for formal training courses and encourage informal social learning. Learners are motivated to learn and contribute whenever and wherever they can.
We have figured out methods that L&D managers can apply to enhance the learning experience and make training outcomes more visible. We know that there are many approaches that you have never considered. But why don't you let those methods spice up the dull training? Bring the training content closer to work-life and reap numerous visible benefits for your business.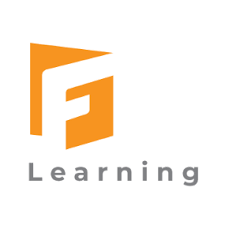 F.Learning Studio
F.Learning Studio brings the best tailor-made animation for your e-Learning courses at competitive pricing.