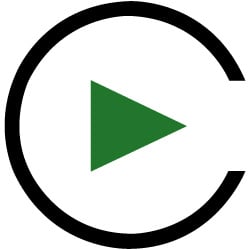 Cinecraft Productions
At Cinécraft, we design and develop nationally recognized custom eLearning, games and produce high-definition video to support the goals of Fortune 1000 companies and medium to large sized businesses.
Achieved Results

Communication

Deadlines

Quality of Service

Responsiveness

Value for Money

Likelihood to Recommend
Excellent business partner
What do you like best?
Excellent consultative approach to understand your business needs and align the solution to those needs.
Highly professional and incredibly knowledgeable in the eLearning arena.
What do you like best?
They are fantastic at providing solutions that the client may not have necessarily thought of themselves. They are true partner who takes pride in their work. "Good enough" is simply not good enough for Cinecraft. From an idea to a fully-functioning eLearning solution, Cinecraft ensures that the client's needs are not only met, but exceeded. The responsiveness and professionalism is world class and it is truly wonderful to work with a company that you know has your best interests in mind.
This team always delivers on ALL promises!
What do you like best?
Collaborating with the staff of professionals at Cinecraft Productions, Inc. was efficient and easy on my schedule. They always deliver the highest quality product with understanding that change can happen. One of the first to the eLearning world of telling stories with pictures and video in an engaging immersive way. Keep up the great work!
What do you dislike?
Proximity to Lake Erie
Dan and his team provide us excellent pricing, management and results.
What do you like best?
Cinecraft Productions allows my group to bring a competitive rate to the table and partner with to my clients. They know exactly what I need, how to create it and what avenues to explore to bring the most value to the table. The are in constant contact with me, manage our projects with care and precision and always produce the highest quality work. They are the only group I use anymore and they have earned our trust and business.
What do you dislike?
I can not give an answer to this question as it doesn't apply.
We have used Cinecrafts expertise for both video and eLearning production.
What do you like best?
The Cinecraft organization is a professional group of eLearning individuals that ensures the clients needs are always a primary concern. We appreciated their insight and experiences with other companies which helped improved the overall end user training experience. They focused on providing the best possible eLearning solution in a timely manner and on budget.
What do you dislike?
Nothing that I can think of.
Absolutely incredible experience working with the crew at Cinecraft!
What do you like best?
Although the entire process was outstanding, the people we worked so closely with made the project enjoyable and a great success! We worked together and hard on the design and development of some of the most outstanding elearning projects. Cinecraft listened to our needs and wants and successfully accomplished them.
What do you dislike?
It's difficult to pinpoint a dislike because the whole experience was a pleasure.
Amazing! They produced a Grade A+ eLearning experience for our company
What do you like best?
They listen and implement...and follow up to insure you are okay with everything.
What do you dislike?
Nothing
They delivered on time and on budget
What do you like best?
innovation and creativity while being capable and organized throughout the project
What do you dislike?
When the opportunity arises, I will contract with Cinecraft - but budgets prohibit more frequent outside work.
Accurate, reliable, and agile results.
What do you like best?
Cinecraft brings deep technical and UI understanding that delivers professional and reliable results. The accessible and knowledgeable team is also great at adaptation and problem-solving.