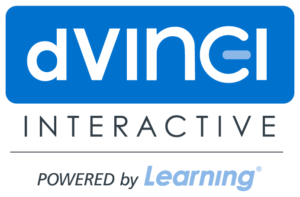 d'Vinci Interactive Reviews
d'Vinci Interactive revolutionizes learning experiences and educational websites to achieve extraordinary outcomes for K-12 and adult learners.
Achieved Results

Communication

Deadlines

Quality of Service

Responsiveness

Value for Money

Likelihood to Recommend
Aug 23, 2022
d'Vinci is always a pleasure to partner with and continues to over deliver on all the projects.
What do you like best?
Angeline Evans is always prompt and professional and makes partnering a pleasure. The creative designers take ownership of each project, making it a pleasure to work with them.
What do you dislike?
None, I do not have any complaints or negative opinions to share. I appreciate their professionalism.
Aug 15, 2022
We get to work with smart, focused, positive people who genuinely want to help.
What do you like best?
The creative opinions on how to best steer our projects so they can be as successful as possible. This guidance comes from experience and a commitment to learning our needs and objectives.
What do you dislike?
No complaints. Every member of the team we have worked with has exceeded expectations and delivered results.
Jun 10, 2022
Very responsive team. Very easy to consult and work with.
What do you like best?
I appreciate that they engage with source materials and research content independently to mitigate the impact to SME time. I appreciate their openness and responsiveness to feedback and adaptability. Like most organizations, our content is highly specialized and loaded with jargon, and I appreciate their instructional design flexibility.
What do you dislike?
It might be faster to work with a team more familiar with the jargon in my industry. But the project team does all the right things to mitigate this, like most eLearning design and development firms do.