Trending eLearning Content Providers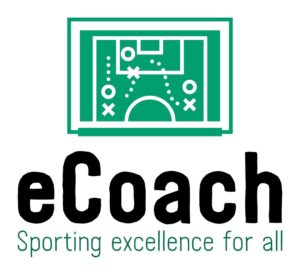 eCoach UK Reviews
Providing engaging, innovative eLearning solutions to sport, education and third sector organisations.
Achieved Results

Communication

Deadlines

Quality of Service

Responsiveness

Value for Money

Likelihood to Recommend
Nov 29, 2019
An Excellent provider and first class service! Ticks every box required!
What do you like best?
Simon clearly has vast knowledge and experience in providing the perfect E-learning platforms that the customer requires. We use his expertise to provide a education facility which is second to none and always has the best feedback from users. This combined with his first class service makes the whole process seamless. If we have a query on a Sunday evening, Simon always responds in very good time. Will be looking to expand what we provide in the future and Simon will be our go to once again.
What do you dislike?
Everything is going perfectly and if we come up with any suggestions to improve, they are immediately implemented so i have nothing but positive feedback for this fantastic company.
Nov 27, 2019
Really supportive service and a very collaborative and accessible approach
What do you like best?
The process has been really easy, and communication has been regular and helpful. This is an area I had no knowledge of and Simon has supported and guided me through the process, while remaining very open to suggestions and it has been a very partnered approach. The whole process has been easy to navigate and the end results are fantastic. I can't thank the eCoach team enough!
What do you dislike?
There hasn't been anything I didn't like about the process. The fact that I am based far away from the eCoach team has been no factor in getting results. Communication has been regular and the patience that Simon has shown while I've sent huge numbers of emails and content has made the whole thing a much less stressful process than I was anticipating.
Nov 26, 2019
Great to work with. Deadlines were always met and a hands on approach when go live was announced
What do you like best?
Easy to understand language no jargon. Was walked through all the stages and all recommended changes were actioned within a time scale
What do you dislike?
In all honestly there is nothing negative to say about the company and the process that I went though