Trending Learning Management Systems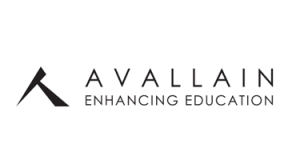 Avallain Reviews
Consisting of an eLearning platform and an authoring solution, Avallain provides the tools and experience all those providing education or training to local or global audiences need, to create highly interactive, rich digital education solutions.
Avallain Reviews & Ratings 2023
Read Avallain reviews and discover how other eLearning Industry community members have experienced the software.
Usefulness

Usability

Customer Experience

Likelihood to Recommend
Nov 11, 2019
An ethical company committed to providing learners with great content and assessment
What do you like best?
Open-minded to new projects no matter how complex or wacky they might initially seem. Their product owners and developers are always willing to think creatively around problems and will question if they spot things that don't make sense. This is really refreshing compared to some other organisations who will just write code mindlessly without considering the wider project or what is best for the end user.
What do you dislike?
Day to day communication has sometimes been a bit hit or miss depending on who you were talking to. I suspect down to teething issues from scaling up to be a larger organization. I have seen definite improvement in recent times. And the team have always been open to receiving feedback on what they could do better and acting on it.