Trending Learning Management Systems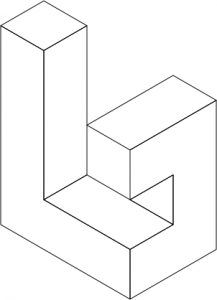 Bloom Reviews
Bloom is an LMS that is fast, easy to use and scales easily to thousands of users. It has a recommendation engine, configurable dashboard & learner areas, SSO, robust security, localisation, reporting, branding.
Bloom Reviews & Ratings 2023
Read Bloom reviews and discover how other eLearning Industry community members have experienced the software.
Usefulness

Usability

Customer Experience

Likelihood to Recommend
Feb 4, 2019
What a find! Similar functionality to other LMS's, at a fraction of the cost. Highly recommended.
What do you like best?
I really like the clean design of the system and its responsiveness across all devices. Structured navigation makes getting around the system easy, for both the administrator and the end-users. YouTube style recommendations allow for personalised content to individuals or groups. Interaction with the Appitierre team (all levels) has been friendly, efficient and professional.
What do you dislike?
Would love the ability to track attendance of face-to-face workshops, and it would be beneficial to have greater control of the look and feel, especially around the courses pages.
Jan 29, 2019
Easy to set up, works perfectly with Evolve, crazy good value!
What do you like best?
Simplicity. It's easy to learn, there's very little that can go wrong and you don't need an accountant to figure out what it's going to cost each month. If you have a lot of users and a limited budget you'd be crazy not to check it out.
What do you dislike?
I'd like to be able to customise it a bit more than I can. At the moment the way you change system text and appearance is a little basic. Would be great if it worked like the Evolve theming.
Jan 28, 2019
An impressive, robust and straightforward LMS. Highly recommended if you need things to be simple.
What do you like best?
Bloom is super simple. It works beautifully with Evolve the companion eLearning authoring tool. The API integration between the two means no more download/zip/upload - one click and the module is updated. Bloom works well on mobile and tablet. It can have almost all features turned off to make it a clean end-user experience, for, example, three clicks to content with no clutter in the way.
What do you dislike?
It's new and is still under development. Full system reporting for non-admins is currently a gap, but I believe that will be sorted soon. Translating Bloom into multi-language is a manual process. Some of the styling controls are limited.