Trending Learning Management Systems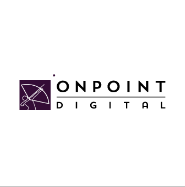 OnPoint Digital Reviews
OnPoint Digital is a provider of mobile-first learning solutions for the enterprise delivering high quality, low friction experiences to users on their preferred device or platform enhanced via social/game-enabled and xAPI-extended features.
Who Uses This Software?
OnPoint supports installs with 100s of users in one location to 250K+ learners across the globe. Specialized solutions span learning portals, bespoke LXPs, mLearning, microlearning and more supporting myriad use cases and industries on a project/short or program/long-term basis.
OnPoint Digital Reviews & Ratings 2023
Read OnPoint Digital reviews and discover how other eLearning Industry community members have experienced the software.
Usefulness

Usability

Customer Experience

Likelihood to Recommend
Jan 30, 2018
If you have need of a corporate and/or compliance LMS, it is a great platform.
What do you like best?
I like the usability of it from both an administrative and an end user. It's very quick to learn the clicks on the admin side. The reports available for staff, managers and admins are amazing! The manager area is very beneficial and integrates well with corporate compliance. The integration and mobile app are great too.
What do you dislike?
It's not as customizable as I'd like and sometimes requests take longer than expected to complete. I dislike that the LCMS is not as dynamic as I'd like/prefer - there is no preview, there is less reporting, there is no linking to the learning content as resources in certain aspects.