Trending Learning Management Systems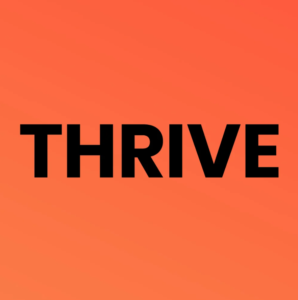 THRIVE Learning & Skills Platform Reviews
We've evolved from our roots as a trailblazing LXP to bring you so much more. A new THRIVE - the complete Learning & Skills Platform, fine-tuned for modern businesses and the people powering them.
Who Uses This Software?
Anything from fast-growing SME's to corporates. We work with busy, forward-thinking L&D teams looking to continuously learn, stay ahead of digital transformation and help their teams thrive at work.
THRIVE Learning & Skills Platform Reviews & Ratings 2023
Read THRIVE Learning & Skills Platform reviews and discover how other eLearning Industry community members have experienced the software.
Usefulness

Usability

Customer Experience

Likelihood to Recommend
Oct 13, 2022
Great product, and so very easy to use and implement
What do you like best?
Short and sweet implementation where everything went according to plan and according to the deadlines that were mutually agreed upon. The platform itself is easy to use and really stands out from a user-experience perspective.
What do you dislike?
I can't really think of anything that I liked the least. We've been using the platform slightly more than a year now, but have not come across any major or even minor issue.
Sep 21, 2022
Perhaps one of the best vendors we've ever worked with
What do you like best?
The look and feel of the platform was the main issue with our previous platform. Yes, you can create courses in all LMSs/LXPs/LEPs, but at the end of the day it's all about learner engagement. Thrive has really helped us achieve the results we wanted.
What do you dislike?
There is not really much to add to this section. Obviously when moving to a new platform it all seems different, but it takes minimum time to get used to it.
Sep 21, 2022
Great tool that helps you connect with your global teams!
What do you like best?
It's user friendly, intuitive and supports collaboration. Their team is amazing and always listens to what the customer has to say. From an admin POV, it's extremely easy to create/repurpose content.
What do you dislike?
The platform can be buddy sometimes, but Thrive's wonderful support team is always there to help you out.