Free Webinar: Natures Social Learning
What is this Social Learning that everyone is buzzing about? 
Join us for this collaborative webinar to explore the fundamentals of Social Learning, and how we can be inspired by and benefit from the world around us.
We'll be offering plenty of opportunities for you to contribute to the conversation and have your say, as we cover key areas including:
The relationship between social learning and elearning
How social technologies can help your learners
The benefits of social learning to your business
The barriers to social learning
Presented by: aAron Pont - Learning Solutions Architect at Sponge UK & Brayley Pearce - Instructional Designer at Sponge UK.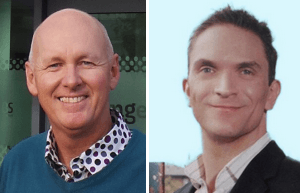 With more than 20 years of elearning development and teaching experience behind him, aAron is an expert in introducing people to new concepts and ideas through developing creative solutions and contextualizing content for an authentic learning experience.
Brayley has worked within training and development for over 25 years. He loves telling stories, and it's through storytelling that he believes people learn the best. Combining his expertise and experience as a business psychologist, Brayley focusses on the learners' reality when he builds and creates elearning experiences.


To learn more about the event, please visit the event website.