How To Strengthen Student Retention Rates
However, with this growth comes great competition and savage challenges. One of the greatest challenges faced by all online course content creators is the student retention rate.
How can I ensure that students love my courses?
What changes should I make to my online courses to make sure that they are popular?
What would make students eager to learn with my digital academy?
If you are an online course creator and you have been wondering about the above questions, then we can help you. This article focuses on some of the techniques that will allow you to greatly strengthen your student retention rate. These strategies are simple, yet powerful because they make sure that your course and your content are preferred over similar content in the vast market of digital learning. From microlearning to steady feedback, these 3 techniques cover all the bases of interaction with your students or online learners.
1. Connectivity And Community
Your online course is much more than just the quality of your teaching faculty or their reputation in the academic guild. To make sure that students keep coming back to your digital academy for their knowledge quests, you need to focus on the needs of their minds. Studies show that students learn better if they are a part of a community that promotes healthy competition. Forming communities such as Q&A forums or doubt portals where you can come together to apply your knowledge and create a solution for your fellow learners, allows young minds to feel engaged and interested. Not only do such groups provide additional knowledge to the learners, but they also create a bonding and engaging experience for your learners which makes them prefer your courses over other courses, which may consist of boring or monotonous content. Thus, you can increase your student retention rate by almost 72% if you create such online communities via different portals such as web pages, blogs or social media platforms.
2. Personalized Assessments
Digital academies often represent a monotonous form of learning for students who prefer to engage and learn with others, as is the case with traditional classroom learning. Introducing personalized assessments helps students get that much-needed, one-on-one attention. This strategy benefits online course moderators in a number of ways. Online course moderators can utilize this one-on-one interaction to create personalized reports or generate feedback about the performance of their course. This helps them collect feedback and also guide the student much like a mentor would. Thus, utilizing this strategy would help you threefold by increasing your student retention rate as well as your learners' satisfaction and feelings of engagement.
3. Warning Systems Or Signs
Whenever a student is about to drop out of your online course, they indicate this with typical actions. Thus, you can collect some data and generate an early warning system that would allow you to intervene and stop them before they drop out. Here are some signs that students who are about to drop out exhibit: missed assessments, irregular course completion, and stagnation. Whenever these signs crop up, you need to act and have an interaction with the online learner to understand the reason for their disinterest. Your early warning system may be something as simple as passive data collection or it may be based on more vocal feedback from your students and other members of your educator circle. To generate any kind of detection technique, all you need to do is to generate some warnings when your learners behave in a typical manner that indicates their need to drop the course. By doing this, you also collect feedback about the weak point of your digital academy and its various courses. In turn, you can also use this early intervention technique to recognize what the learner needs and make suitable changes. This strategy, in particular, is utilized by course content moderators to increase their student retention rates as well as generate much-needed feedback about the online courses, which is crucial for their growth.
These steps will ensure two things at the same time. Firstly, you will be able to maintain a stable number of students in your online academy. Secondly, you will not need to worry about cross-selling your new courses. You will already have a considerable number of potential learners registered at your academy. A healthy student retention program will guarantee a steady business model for your online academy.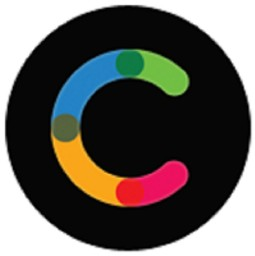 Create Online Academy
SaaS for creating and operating an Online Academy.You can get a ready-made e-teaching website backed with Learning Management System and Webinar functions with which you can conduct live classes online. Create an unlimited number of courses.