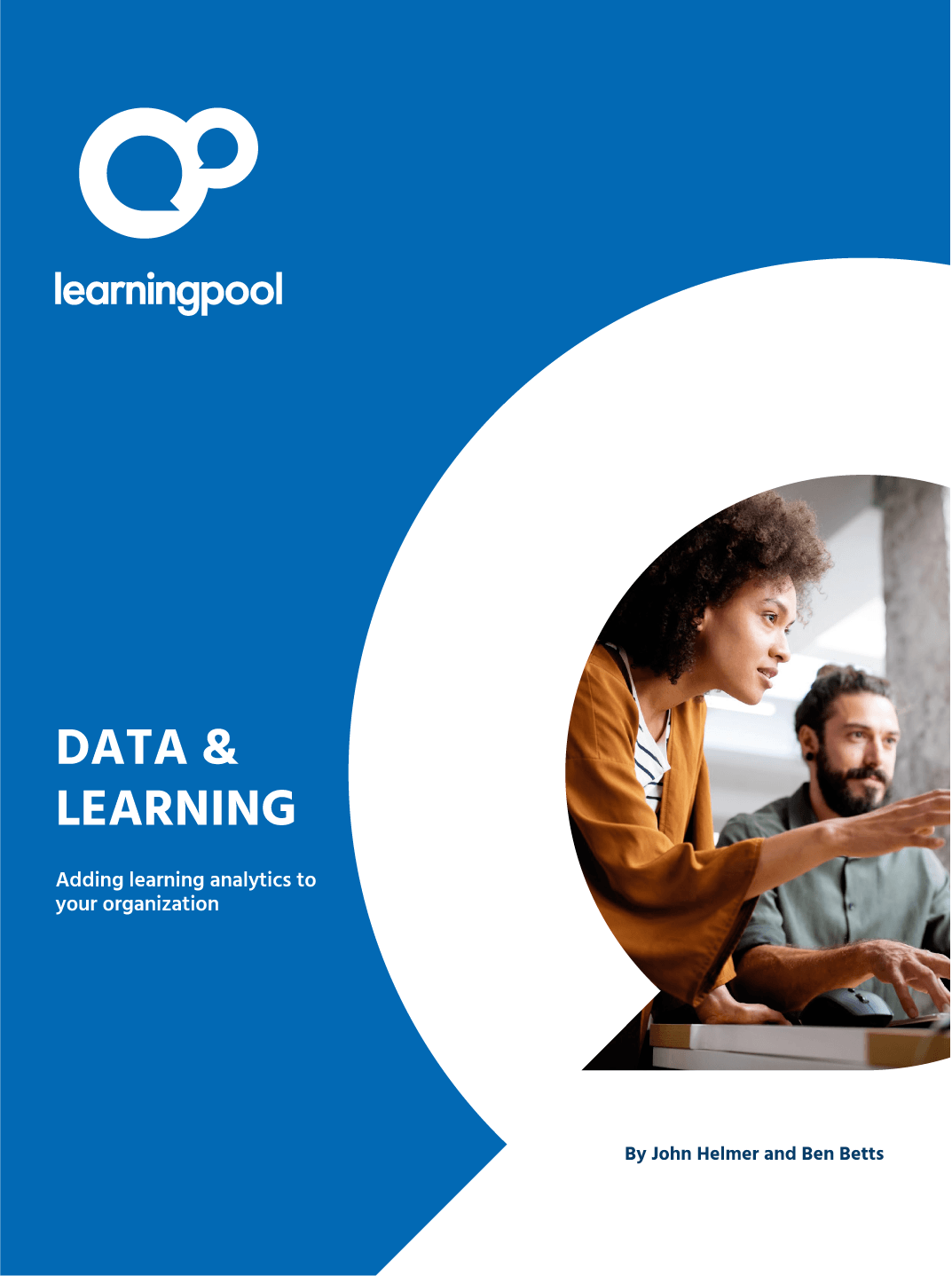 eBook
Data And Learning: Adding Learning Analytics To Your Organization
eBook
Data And Learning: Adding Learning Analytics To Your Organization
by Learning Pool / Published: Dec 23 2020
What it's about
Learning Pool specializes in providing affordable solutions. They offer a complete service that includes a library of editable content, innovative tools to improve job performance, and online Learning Management Systems. In this eBook, discover how data and learning analytics can help your organization overcome its biggest challenges cost-effectively. It covers all the essentials, from choosing an evaluation method to using an LRS to meet performance benchmarks.
Key chapters
Taking Data To The Business

How can LMS metrics help you maximize ROI and workplace productivity? Discover all about learning analytics and your organization.

Tackling The Big Data Challenges

Let's look at 5 bear-traps in learning analytics (and how to avoid them).

Choosing The Right Training Evaluation Model

Find out how to measure against employee performance goals.

Learning Analytics Examples

Explore 5 case studies of data insights in action.

Proven Ways An LRS Can Help You Meet Performance Goals And Objectives

In this chapter, find out the best ways you can achieve your performance goals.

Improve Performance And Compliance Training

Discover all the new killer tools for learning data analysis you can implement in your organization.

Why Aspiring L&D Managers Should Focus On Learning Analytics In Organizations

Learn how important it is for managers to delve into the world of learning analytics.

Where Is Your Organization In Its Learning Analytics Journey?

In this chapter, get the chance to find your map and compass for this mission.

Beyond Dashboards

Explore 7 tips for developing a successful and sustainable learning analytics strategy in the post-COVID world.
---
Recommend this read to your friends and #shareknowledge!
Get your copy now
---
Join other professionals like you, who have downloaded the eBook!
Other resources by Learning Pool