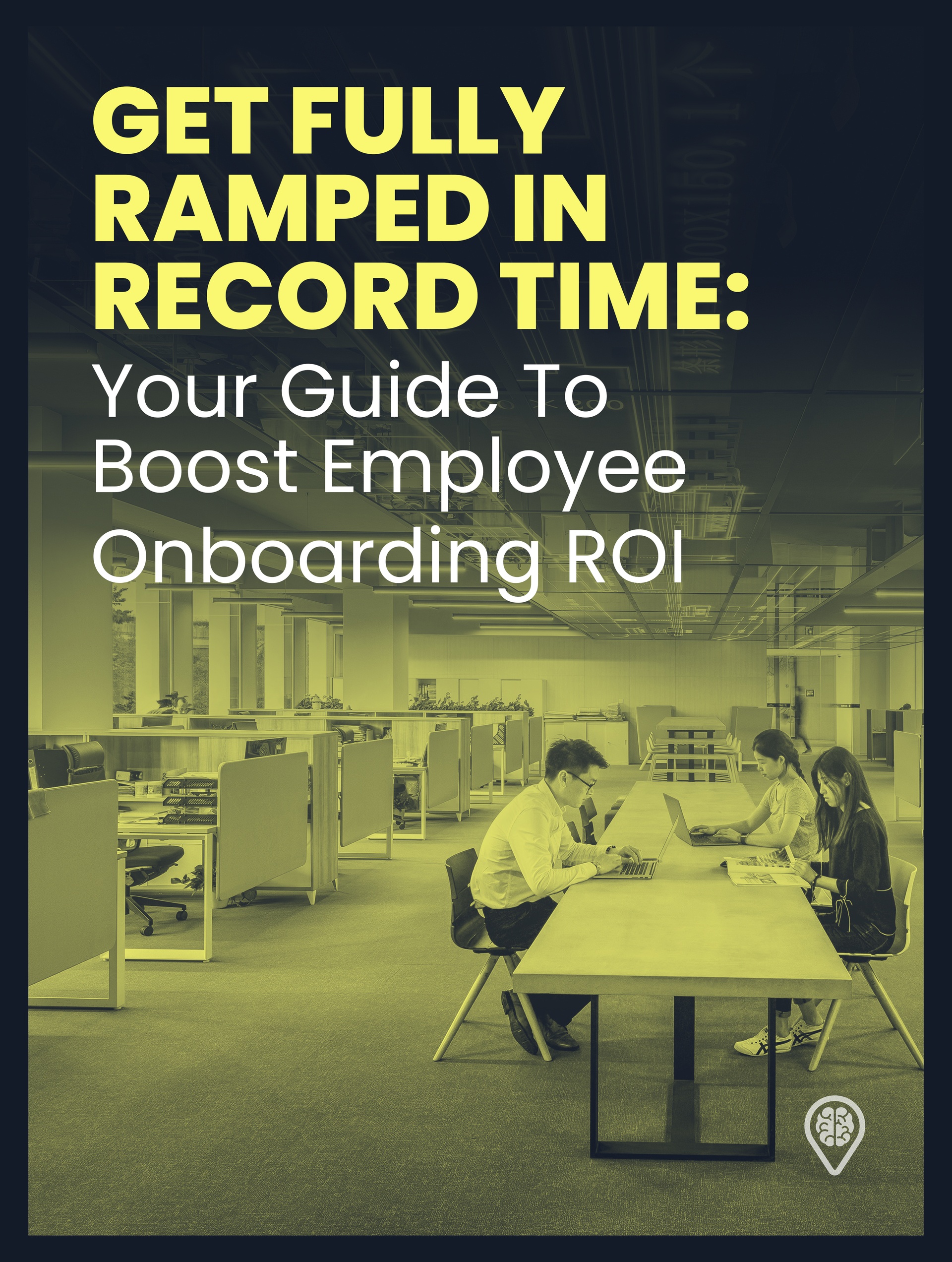 eBook
Get Fully Ramped In Record Time: Your Guide To Boost Employee Onboarding ROI
eBook
Get Fully Ramped In Record Time: Your Guide To Boost Employee Onboarding ROI
by eWyse / Published: Jul 26 2022
What it's about
Employee onboarding is instrumental to the success or failure of any business. There is much to gain from onboarding and training a valuable employee, just as there is much to be lost from seeing an employee walk out the door. Turnover is an expensive and disruptive event. In this book, we will explore how to increase employee onboarding ROI so that you can focus on what is important – the success of your business.
Key chapters
Employee Onboarding: Challenges That Lower eLearning ROI

Context Is Key: Structuring Complex Information For New Employee Onboarding

Proven Strategies To Set A Realistic Employee Onboarding Budget

Sales Enablement Onboarding Expenses That Every Company Must Consider

Skills Development Secrets To Raise Onboarding ROI And Lower The Learning Curve

Leveraging Partners' Potential: How To Increase Onboarding Mentors' And SMEs' Efficiency

Tips On Using An eLearning Cost Calculator To Crunch The Numbers

How The 3C Project Management Framework Controls L&D Costs And Maximizes ROI
---
Recommend this read to your friends and #shareknowledge!
Get your copy now
---
Join other professionals like you, who have downloaded the eBook!