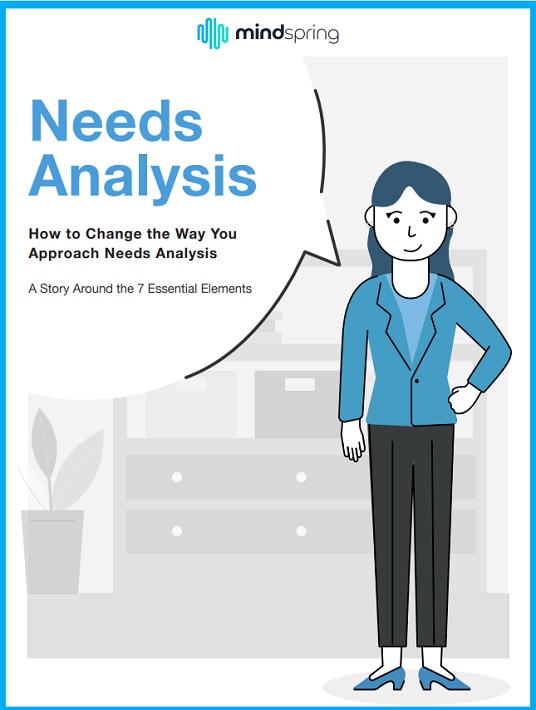 eBook
How To Change The Way You Approach Needs Analysis: A Story Around The 7 Essential Elements
eBook
How To Change The Way You Approach Needs Analysis: A Story Around The 7 Essential Elements
by MindSpring (formerly known as Inno-Versity) / Published: Mar 30 2021
What it's about
Building and following a Needs Analysis system is vital to the success of the learning opportunities we create. Get an inside glimpse of this essential process as a fictional company, AshCom, follows the seven elements of the Needs Analysis.
Key chapters
Curriculum Mapping and Training Design. Can You See the Big Picture?

Discover how to maximize the power of mapping and design holistic L&D experiences for your team.

Needs Analysis: Knowing, Doing, Believing-What Are Your Goals?

How do you set realistic goals based on your company values? Get a fresh perspective on needs analysis to enact meaningful change in your organization.

Needs Analysis: Defining The Audience-Who Are Your Learners?

What do learners need to take away from the experience? Find out how to gauge the needs, expectations, and gaps of your audience.

Needs Analysis: Designing A Brand-What Is The Learning Experience?

Explore how to create your authentic learning brand and provide a personalized L&D experience.

Needs Analysis: Designing The ROI-What Will Be Accomplished, And How Will You Know?

How do you get the highest return on your investment? Learn how to define success and create measurable criteria.

Needs Analysis: Building The Team-Who Do You Need?

Discover insider tips to compile your dream team for change management and continual L&D.

Needs Analysis: Scoping The Project

Here are some crucial questions to help you set the project scope and devise a winning plan of action.

The Seven Essentials of Needs Analysis

Let's wrap things up with an outline of the seven essentials you need to identify pain points and bridge the gaps.
---
Recommend this read to your friends and #shareknowledge!
Get your copy now
---
Join other professionals like you, who have downloaded the eBook!
Other resources by MindSpring (formerly known as Inno-Versity)