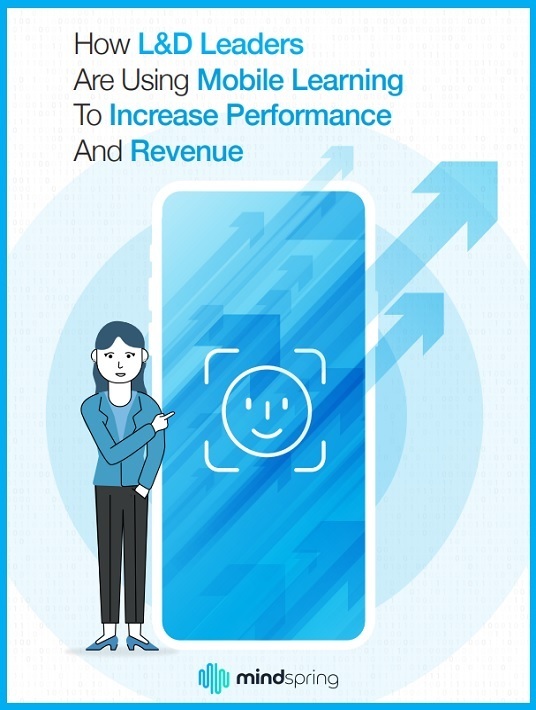 eBook
How L&D Leaders Are Using Mobile Learning To Increase Performance And Revenue
eBook
How L&D Leaders Are Using Mobile Learning To Increase Performance And Revenue
by MindSpring (formerly known as Inno-Versity) / Published: Jul 15 2021
What it's about
The company featured in this fable, AshCom, is fictional, but the mobile learning challenges faced by Kathryn, AshCom's CLO, and her team are real and commonly shared by learning teams in corporations, non-profits, associations, and education. Download this eBook to connect with the characters, their challenges, and the custom mobile learning solutions they discover.
Key chapters
The Interest

Discover what sets AshCom down the mobile learning path and how their needs analysis approach pays off.

The Basics Of Mobile Learning

Uncover the pros of mobile learning so that you determine if it's the right strategy for your organization.

The Limitations Of Mobile Learning

From limited screen size to connectivity roadblocks, let's look at the drawbacks of mobile learning.

The "What-If" Session with Ronda

Dive into the mind of Ronda, the Vice-President of Sales, as she explores innovative applications for mobile learning.

Morning Session: Option 1 - Custom Authored Learning Experience

AshCom asks the all-important question: "Will everything created as custom authored actually work in the LMS, or are we right back to a bunch of limitations that make our Big Ideas small again?"

Morning Session: Option 2 - App Development | App Delivered Mobile Device

What do you need to achieve app development success and deliver targeted training to your remote teams?

Weighing the Options

AshCom sums up their solutions to find the best approach for their sales training needs...and beyond.

The Decision

What decision will they reach and how can use the same methodologies to create custom mobile apps to enhance on the job performance?
---
Recommend this read to your friends and #shareknowledge!
Get your copy now
---
Join other professionals like you, who have downloaded the eBook!
Other resources by MindSpring (formerly known as Inno-Versity)