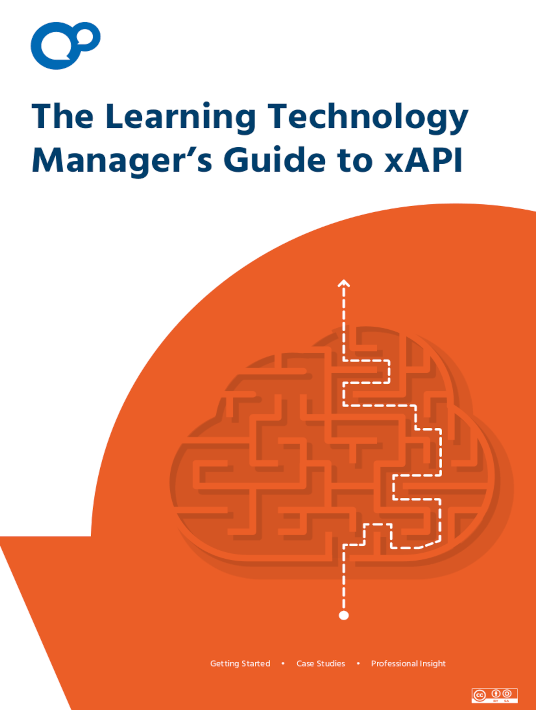 eBook
The Learning Technology Manager's Guide Τo xAPI
eBook
The Learning Technology Manager's Guide Τo xAPI
by Ben Betts / Published: Nov 27 2020
What it's about
There is a range of problems afflicting the learning systems we've gathered over the years. From organizations with multiple LMSs to those also deploying talent management systems, knowledge bases, social networks, social learning portals, mobile apps, and simulations. The list of potential software that the L&D department could use is growing by the day. But, for many people, it's a real problem just trying to get the existing systems talking to each other. Never mind introducing something new and potentially impactful; the old stuff just doesn't really work.
Key chapters
Introduction

Ben Betts, Chief Product Officer at Learning Pool, introduces the guide with a short piece on the role of data in learning technologies.

Introducing The Experience API

In part 1, we get acquainted with the Experience API (xAPI), where it came from, and how it relates to existing technologies. We'll explore how we can get systems sending data in the xAPI format and how organizations use xAPI data to improve their businesses.

Introducing The LRS

Part 2 of our guide will introduce the concept of the Learning Record Store, or LRS. We'll investigate key questions like how your LRS might relate to an LMS, where you might store your data, and how you'll secure it. We'll also introduce our LRS, Learning Locker, its key features and pricing.

Developing xAPI Statements

We'll get a bit more technical in part 3 as we look at the anatomy of an xAPI Statement in more detail. We'll go over each of the key elements that make a Statement and give examples. Finally, we'll give you 3 tips to make interacting with an LRS just a little bit easier.
---
Recommend this read to your friends and #shareknowledge!
Get your copy now
---
Join other professionals like you, who have downloaded the eBook!
Other resources by Ben Betts