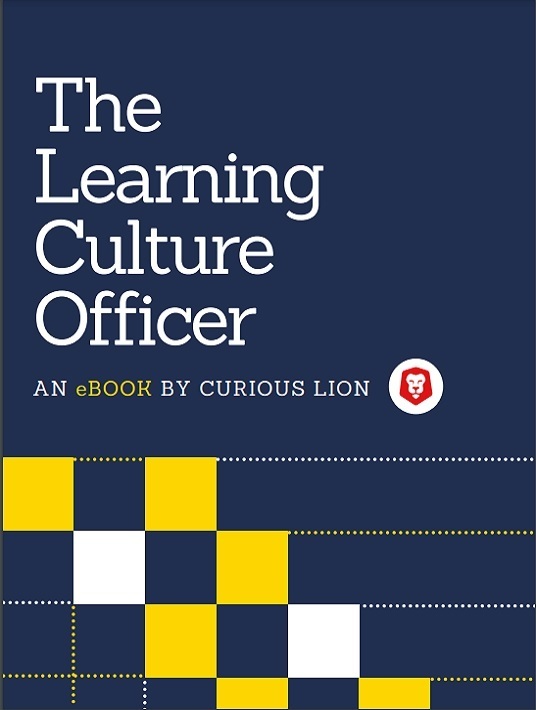 eBook
The Learning Culture Officer
eBook
The Learning Culture Officer
by Curious Lion / Published: Apr 07 2022
What it's about
It's time to elevate the role of the L&D professional to a new role we call The Learning Culture Officer (LCO). As the LCO in your organization, you can help your company achieve tremendous success whilst ensuring a seat at the table for L&D.
Key chapters
The Current State Of Affairs

Taking a look at where we are as Learning Development professionals in our quest to cultivate a culture of continuous learning.

The Way Forward

We explore integrating work and learning, and how lifelong learners don't learn from the transfer of information, they learn by transforming themselves through Cohort Learning Experiences (CLXs) and Learning Culture Enlightenment.

This Train Is Moving - What's Holding You Back?

Explore the elevation of the role of the L&D professional to a new role we are calling The Learning Culture Officer, and dive into six macro factors leading us in this direction.

Bridging The Gap

Learn how to cultivate your learning culture by building a learning system (we include worksheets to start you on your journey of understanding and shaping your learning culture). Find out what makes CLXs so impactful, what the New L&D Team looks like, and how to get leadership buy-in to the learning culture you are nurturing.

The Shining Culture On A Hill

Discover how the cultivation of a culture that supports learning achieves continuous investment in people and impacts real business outcomes - the holy grail for the L&D team.
---
Recommend this read to your friends and #shareknowledge!
Get your copy now
---
Join other professionals like you, who have downloaded the eBook!
Other resources by Curious Lion