An Overview Of Gamification And Game-Based eLearning
Although both gamification and game-based eLearning seek to increase learner engagement and effectiveness of the training, there are key differences that need to be understood. Understanding them will ensure that you adopt the appropriate strategy for your training program.
Basics Of Gamification And Game-Based eLearning
Based on my experience, I see gamification as a strategy that uses elements and mechanics usually found in games in designing learning solutions. For example, awarding badges on completion of assessments or providing a timer to a quiz question to add a challenge for the learner. Gamification makes the learning experience motivating and engaging for the learners.
Game-based eLearning, on the other hand, is the use of a full-fledged game to achieve specific learning objectives. For example, the game like Farmville can be used to teach the skills of resource planning and a game like "Ayiti Cost of Life" can be used to understand education and health in a more holistic manner. The learning content is integrated into the context of the game. Because learning through games is fun, the retention of the concepts is also higher.
Arsenal Of Gamification Versus Game-Based eLearning
Recognizing the different elements and tools used for gamification and in game-based eLearning will help you choose the right strategy.
So, you may ask, what exactly constitutes gamification?
Gamification Has The Following Elements
Scoring mechanism/badges/awards
These reward learners for certain behaviors.
Levels
Can be used to present learning in a staggered way, building upon previously presented concepts.
Leaderboards/Quests
Allow learners to choose their own path and pace through the learning.
Example
A car game with points, timer, rewards of certificates, phases, and so on—a screenshot of a sample course is shown below.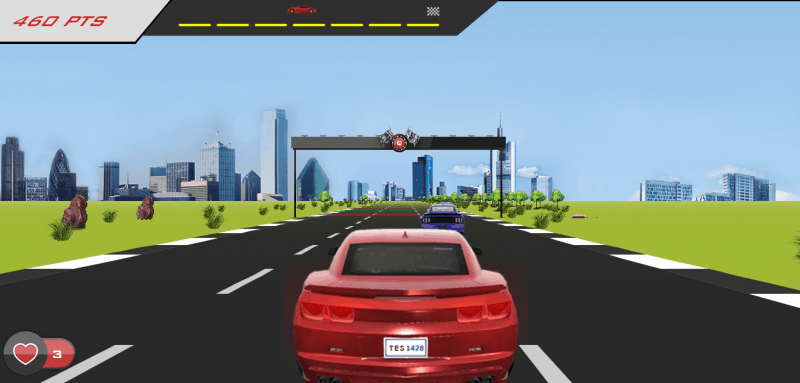 Game-Based eLearning Has The Following Elements
Rules of the game
Can be used to set the context necessary to achieve the learning.
Storyline
The background story that allows learners to associate with the game, the avatars of main players through which learners immerse themselves in the game, the visuals of the game attract and render the game realistic, and so on.
Levels
A path that becomes progressively difficult.
Leaderboards/Quests
Allow learners to choose their own path and pace through the learning.
Simulations
Allow the learners to experience the learning.
Gaming experience
Promotes critical thinking and problem-solving.
Example
A game on food processing and the detailed processes that take place while preparing the processed food industry—a screenshot of a sample course is shown below.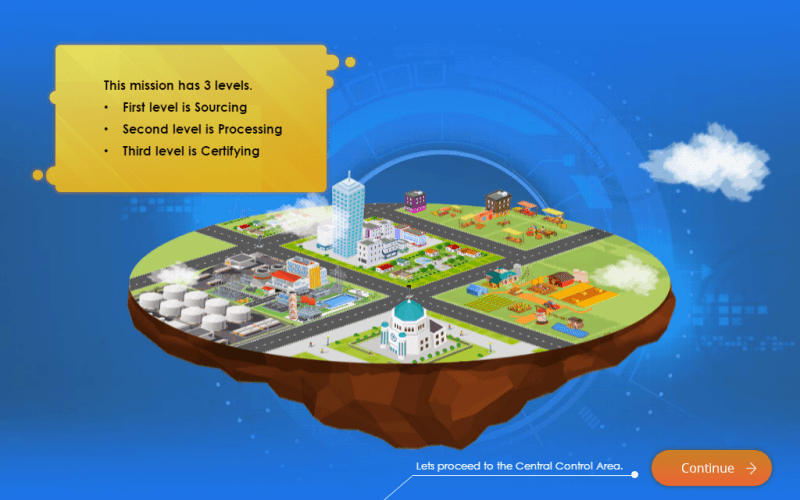 While game-based eLearning does use many of the gamification strategies such as rewards, quests, level ups, and so on, it is not a given that gamification can be equated as game-based eLearning. I opine that a game-based eLearning must necessarily achieve its learning objectives through a game. Since not all learning objectives or subjects under consideration lend themselves to be deployed through a game, most often, you need to make do with gamification.
Strategic Decision, Gamification Or Game-Based eLearning?
Now comes the pertinent question. What should you choose among the two?
Game-based eLearning requires a lot more effort and time because the content must be designed to fit within the game elements. The rules of the game must be devised in such a way that the learners are made to learn but also have fun. The game should not be made too challenging or else the learner will give up and discontinue the learning. Not all games lend themselves to customization. Therefore, you need to choose the right game approach for the given content. Then, you need to consider the programming effort for the learning. So, choose game-based eLearning only when you are sure that it will get you the desired ROI.
For example, an induction program can be easily converted to a game-based experience by adding a story using an adventurous journey in an island type of setting. Here, the learners can select an avatar who is lost on an island and needs to find his or her way back by solving several puzzles that are placed on the island. Each area of the island can be tied to one department of the organization.
Since the induction program can be reused multiple times, your Return On Investment is high. Also, learning about the company through a game is novel and distinctive, which will make your new hires extremely proud of the company.
Gamification offers a better solution when you want to simply increase the fun element and engagement level of your training. By adding few game elements to the course, you can make the learner more participative, involved, and attuned to the concepts being presented. By providing level ups and awards, you keep the learners interested in continuing their learning. Adding gamification is possible across all custom Learning. You should plan and decide which game elements will give you the most benefits and include them in your custom Learning.
Conclusion
Fun along with learning has always been highlighted. 'All work and no play ensures that Jack stays a dull boy' goes the saying. Today, the rising popularity of gamification and game-based eLearning only reinforces this fact. Learning must be made engaging and fun, and what's better than adding elements of the game or making a new game? However, this is easier said than done…After all, games and game design require professionals who understand how the various elements of game and game mechanics work together. You need to turn to professionals who can guide you on when and which game to harness for your game-based eLearning; or to tell you why to use scoring to reward the learner when they finish a module of learning.
At Tesseract Learning, our ID strategists and creative designers will work with you to plan, strategize, develop, and deploy learning solutions using optimal gamification and game-based eLearning strategies.
For more information how we can work with you in implementing these interesting strategies, do write to me at [email protected]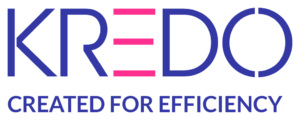 KREDO
KREDO is Tesseract Learning's answer to having a successful learning journey, where the learner ends up doing more and learning more in a much lesser span of time through exciting and continuous learning journeys.