Gantt Chart Software And eLearning Professionals
Gantt charts have always been a topic of interest for people belonging to different walks of life. Apart from being extensively used in project management and software development, they can also be used in the domain of eLearning. In fact, anything that involves planning, prioritization, and scheduling can put Gantt charts into a good use.
Before jumping to the list of best Gantt chart software in the business, let's first define what they really are. In simple words, a Gantt chart is a visual representation of all the tasks and activities that need to be done to complete a project.
The roles and responsibilities often overlap in an eLearning team, so having a Gantt chart software by their side can make things a lot easier than before. Here is a list of top 10 Gantt chart software that eLearning teams would love:
ProofHub
ProofHub is an all-in-one Project Management software that comes with an impressive Gantt chart that makes project planning and tracking easy by bringing together at a single place. You get to see a visual timeline of the eLearning projects so that you can schedule your tasks, and plan projects quickly and more efficiently. It gives you a clear picture of the progress made so far so that you can stay on top of your eLearning projects.
Teamgantt
TeamGantt is an online Gantt chart solution that helps you plan and manage your projects with this super easy to use Gantt software. Inviting your co-workers, teammates, and friends to view and edit your Gantt chart is simple and fun. From schedules to timelines, TeamGantt gives you a unified view of your projects. It is so intuitive and easy to use that from team members to managers, anyone can easily use it.
Workzone
Workzone's online Gantt chart provides a visual consolidated view of all your organization's projects. You can create and edit Gantt Charts online, helping your team manage more efficiently. It is quite helpful for managers as it helps them to allocate and manage resources efficiently, and visual representation ensures faster decision making. Apart from this, you also get to see the status of your projects with Gantt charts in Workzone's neat interface.
Ganttpro
Ganttpro is one such Gantt chart software lets you plan and manage projects easily with its simple drag-and-drop features. In Ganttpro, you can visualize project plans and manage tasks in minutes, all you have to do is to add tasks and connect them with each other. Its simplicity and clean interface can help you manage even multiple complicated projects at one time.
Easy Projects
It is touted as the best collaborative tool for enterprises to small teams across all industries. It comes with interactive Gantt chart and resource loading features that enable you to deliver your projects on time and budget. From a user-friendly interface to showing resource availability, Easy Projects are making life easier for everyone on a daily basis.
Celoxis
Celoxis is a visually beautiful Project Management software helping you streamline projects, people, and processes in an effortless way. It is known to offer some dynamic features such as interactive Gantt charts, Kanban boards that aid you to visualize the big picture without losing the minute details. Gantt charts are fastest in the industry as they can support almost 10,000 tasks at one time.
Smartsheet
Smartsheet is one of those online powerful platforms that helps you to move from idea to impact—faster. It works well for small and large organizations as it offers a platform where important information can be kept securely. Moreover, it seamlessly integrates with other third-party tools so that you can focus on the work that matters the most.
ProjectLibre
ProjectLibre is quite different from other tools on the list as it offers open source software. It's appreciable that the company wants to make project planning and management easy for all. Gantt charts in ProjectLibre are helping many multiple small and large businesses to plan and prioritize. It is trusted by world's leading organizations such as IBM, Cisco, Accenture to name a few.
Mavenlink
In a world where performance and results matter more than ever, Mavenlink helps you to collaborate and deliver easily and quickly. They offer dynamic Gantt charts that enable users to get a quick snapshot of the ongoing process of a project. These charts are helpful in assessing task dependencies, making changes, and optimizing a team's productivity.
Tom's Planner

Tom's Planner is an online Gantt chart software that allows anyone to create, collaborate and share Gantt Charts online with drag and drop simplicity. The best thing about this software is that it makes working online with Gantt charts easy, fast and even enjoyable. Tom's planner is ideal for complex and large projects where there are too many tasks and it is necessary to keep track of all tasks and little details in it.
Conclusion
Apart from all the above-mentioned benefits, Gantt charts provide many other benefits as well. These Gantt charts can help you to be better organized, efficient and lets you see the bigger picture. So, make sure you do your research right and focus on other important factors as well. I hope the above list helps you make the right choice.
All the best!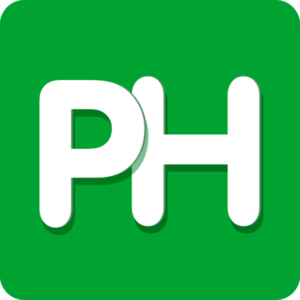 ProofHub
ProofHub is an all-in-one project management and collaboration tool that facilitates efficient ways to manage projects and teams in one place.