Hidden LMS Fees: What To Consider When Selecting An LMS
Narrowing down your must-have LMS features, licensing types, and hosting options can be a time-consuming task. However, one of the most significant factors to consider is your online training budget. Can you really afford your top LMS contenders? Or are there hidden LMS fees that may whittle down your limited resources? Identifying these 7 hidden LMS fees can help you choose the best Learning Management System for your budget and online training needs.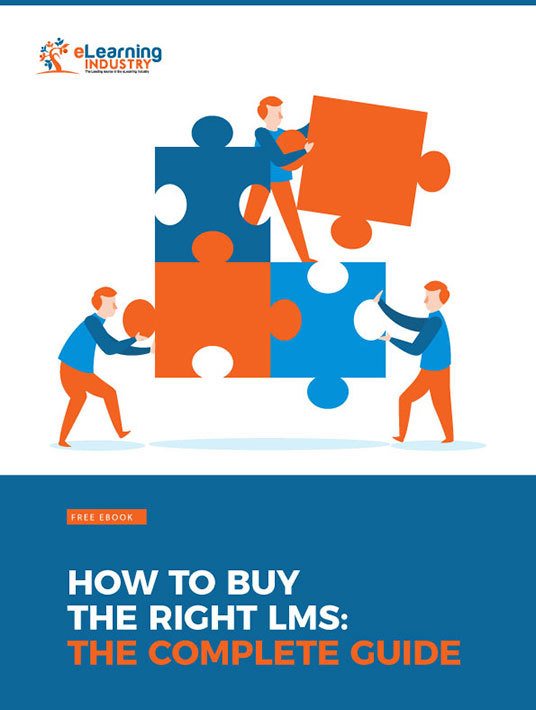 eBook Release
How To Buy The Right LMS: The Complete Guide, by eLearning Industry
Find out the tell-tale signs that your organization is ready for a Learning Management System.
1. Set-Up Or Sign-Up Fee
This LMS fee is charged by the LMS vendor to have the system installed and then configured. The overall price varies depending on the LMS type, special features purchased, and add-ons. Depending on the LMS vendor, this may be a one-time fee or it may be charged monthly or annually. If the LMS vendor charges such a fee periodically, have the LMS vendor define this charge so it is not confused with the licensing fee. Also be aware that there are some support features, such as email or phone support that are considered optional. If you choose these functions, the LMS vendor may calculate it as an additional charge.
2. Licensing Fee
Some LMS vendors will charge a licensing fee. This fee is renewed, either on a semi-annual or annual basis. The licensing fee ensures that the contract is valid and all users can continue to use the LMS. As with most hidden LMS fees, this fee varies from vendor to vendor. Check with the LMS vendor before purchase to find out if there is a licensing agreement, cost, and frequency of payment. In addition, determine how many users can access the Learning Management System based on the licensing agreement. For example, does it only cover one member of your L&D team, or can multiple eLearning developers login to create and deploy online training content?
3. Integration, Maintenance, And Upgrades
Depending on your infrastructure, you may want to integrate the LMS with other programs, such as HR or payroll. If this is the case, talk to the LMS vendor before purchase to make sure they are compatible. Ask if this Learning Management System has been integrated with the same software or similar ones in the past. Find out what problems arose, if any. The more compatible they are, the lower the overall cost may be. If you choose a cloud-based LMS, this fee may not apply. Definitely ask to see if it is part of the package or an extra. The maintenance can be overseen by either the LMS vendor or your IT department. If your organization will deal with the maintenance and upgrades, find out if the IT department can handle the burden. Depending on the licensing model you choose, the LMS vendor may pick up the upgrade cost or you may need to pay each time an upgrade is issued. Check with each LMS vendor to verify their policy and avoid hidden LMS fees.
4. Training Your Team
It may seem counterproductive to spend money to train your trainers, but there may be hidden complexities within the LMS. As with anything new, there is always a learning curve. This expense may be fairly low if there are not a lot of add-ons or integration issues. Or it may be a major expense when factoring in the size of the training department and the complexity. Also be aware that with each update, additional staff training will be necessary. With this expense in mind, narrow down your search for an LMS that gives a good balance between usability and creative freedom. Match your add-on tools to meet the needs of the organization and the trainers' abilities.
5. eLearning Development Staff And Subject Matter Experts
Even if you decide to move your online training efforts to cloud-based online training, you will still need dedicated staff to handle various aspects of the Learning Management System. The most important staff members will be an Instructional Designer, an IT specialist, and an eLearning content manager. In order to meet the needs of your employees, you need online training content. By having Subject Matter Experts and eLearning developers on staff, you will be able to keep up with the demands of requested online training modules. If you choose not to follow the route of in-house staff, ask the LMS vendor for a list of online training courses in their library. Each online training course will be a separate purchase, so the itemized total should be factored into the overall online training budget.
6. Customer Service Cost
Depending on the LMS vendor, there may be a separate service charge for the customer service. This could be a flat rate or it may be per request. It is also a good idea to read the customer reviews for the ones who don't require a fee. Were the responses positive or negative? Would it be more cost-effective to pay for additional support services, such as 24/7 phone assistance?
7. Add-On Software
This is a complex topic. There are many different add-ons available. But one of the most often requested, and needed, add-on is a reporting tool. Before purchasing, make sure this tool is easy to use and that it generates the exact reports your management needs. You may even be able to create your own customized LMS reports. Other add-ons to consider are social media integration, video conferencing, and online course catalogs.
There are a variety of features and services that LMS vendors may exclude from their software package. It's a good idea to create a list of the possible hidden LMS fees involved for every LMS option. Then weigh the pros and cons of each LMS contender. A Learning Management System that involves high up-front costs may be a more viable investment, as it offers an all-in-one solution. Likewise, a more basic LMS might suffice if your organization requires fewer support services and add-ons.
Do you need a guide that has all the information you need to find the right LMS for your requirements and budget? Download our free eBook How To Buy The Right LMS: The Complete Guide to discover the key criteria for choosing your next Learning Management System. You'll also learn how to create an accurate LMS budget and tips to implement your new LMS.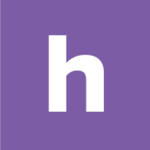 Homebase
Make work easier. Running a small business has never been harder. Homebase helps with free tools to track time and manage your team.