Why Should A Company Hire Disabled Employees?
eLearning companies in the US are focusing hard to create comprehensive training programs, but they require cooperation from businesses. The companies have started understanding why they need inclusive eLearning content that should include opportunities for people of different ethnicities and backgrounds. The employees can get a lot of encouragement when they see that the eLearning content has been developed for all.
The eLearning companies in the US prepare training materials for employees with disabilities that foster their professional development. They should be given equal training opportunities so that they don't lag behind anybody and lose out in their profession. The training programs must be made understandable for them and they should not face any incoherence.
Often, such employees are subject to so many prejudices to work, which hamper their psychological well-being. If they have proper training programs, then they can show improved levels of productivity, which is beneficial for a company.
Such employees should not feel that such programs have not been designed for them because they were considered unworthy of such training. Sometimes, the technical caliber of employees prevents them from understanding such eLearning material and such hurdles should not act as a barrier to their learning goals.
Better Participation For People With Disabilities
eLearning companies in the US are coming up with innovative ways of teaching employees with disabilities. An employee might have some problem with their vision, but that should not stop them from accessing eLearning materials. This way, there will be higher participation in your eLearning programs. The people with disabilities have both the choice and the intelligence required for this, going through eLearning programs if their caliber is taken care of.
Companies can also take health assessments to know what to include in an eLearning program for an employee. They can also ask employees what are their accessibility problems and companies can get real data in such a way.
The companies can collect such data by having accessibility evaluations in every eLearning module. This will ensure that they can get an idea about how accessible their programs are for everybody. You can ask eLearning companies in the US to include such surveys so that results are generated which can be sent via email to managers.
Employees With Disabilities Can Become Role Models
Although a company might feel that it has complete knowledge of how the program must be developed for the disabled in case, you can get feedback from people with disabilities to know how they would like to access a program. There should be role models established out of people with disabilities. When a person with disabilities feels that they can speak at a conference, they should be allowed to do so. When such an opportunity is denied to them, their professional development is hindered. The reason for such a denial is the manager's disbelief in their capabilities. But it is wrong, for when they make a presentation at the conference, they can become role models for others like them.
Managers might be afraid of hiring such people because they feel that they are not good for business. But they should not do so because it's their responsibility to create another accessible work environment. When the managers have talked to other employees who don't have disabilities about the joining of such employees, they can get a better response for the latter. Ask employees with disabilities how to create learning programs accessible for them. Their reaction to such programs can be tested and, hence, such programs can be rectified to accommodate their needs.
What Can Be The Benefits Of Hiring People With Disabilities? 
It's wrong to think that people with disabilities can't perform well like others. Sometimes, you can get talented individuals in their form, and this reduces recruiting costs for the companies.
The companies also get the viewpoints of people with disabilities and they learn how to cater to customers with such needs, leading to an increase in sales. The other rewards are that the productivity of the entire workforce increases and people with disabilities bring some new and unexplored talents to the company.
Diversity training is also required for leaders so that they are sensitive to issues of employees with disabilities. Once the management has this training, you can be sure that it can be imparted to the rest of the employees.
The Americans with Disabilities Act (ADA) has set up some strict rules for employers hiring such people as follows:
Equal chances in hiring: This requires providing accommodation to them, including equal opportunity in the hiring process.
Assistance: Employers have to assist such employees with facilities such as ramps and readers for the visually impaired so that they can do their jobs as well as those without disabilities. Another example of such a facility is hiring sign language translators for hearing-impaired employees. Animals can also be allowed visiting rights for meetings to make sure employees with anxiety issues feel comfortable.
Equal privileges: Employers must also provide them with all the privileges included in the employment, such as equal pay, as for others, and benefits, such as equally accessible training materials.
That's why eLearning companies in the US prepare training material for all kinds of employees.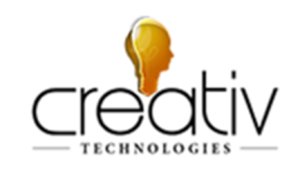 Creativ Technologies
We provide niche elearning solutions to corporate clients. Our company also provides LMS administration services. We are experts in Blended Learning, Mobile Learning and Web Based Training