Employers Need To Strengthen Their L&D
The recent City & Guilds "Training Trends 2022" report revealed some startling insights for the L&D community. It's clear that there is a lot of ambition in the sector and a drive to achieve more and retain more staff. However, the data shows that training programs are falling short. As L&D professionals, there is a huge opportunity for us to use this data to understand what needs to be improved. Now is the time to focus on how we can all make meaningful changes to boost learning experiences for our employees.
One of the most alarming insights from the report is the fact that 99% of large employers have experienced the failure of in-house training programs in the last five years. Ineffective in-house training risks low productivity and significantly affects employee turnover.
Employers need to consider strengthening their L&D offer and building in more evaluation that effectively quantifies the Return On Investment for training. Ultimately, to enable the sustained success of programs, there needs to be a carefully built process around the planning and evaluation of training.
The research undertaken by City & Guilds involved talking to 600 HR and L&D leaders in large organizations with global operations across 12 sectors.
David Phillips, Managing Director of City & Guilds, says: "While there is clearly a place for off-the-shelf training and qualifications, there continues to be an increased demand for bespoke training. Large employers are investing in L&D to remain competitive and drive growth in challenging market conditions."
What Are The Main Learnings From The Report?
Tailored training is on the rise and continues to be the most popular choice for L&D teams. 65% of organizations opt for tailor-made in-house training over off-the-shelf programs to support bespoke skills needs for their business.
Employers are still investing heavily in their L&D. 96% of organizations expect their training budgets to remain the same or increase in the next financial year. Employers typically spend more than half of their training budget (65%) on internal training for technical, job-specific skills.
Training failure is high. A staggering 99% of large employers have seen ineffective or failed in-house training programs in the last five years. 54% of employers have seen three or more failed in-house programs.
There is a lack of employee recognition. 71% of employers are not providing their employees with externally recognized certification for their in-house training. Despite the clear benefits of external accreditation, 57% of employers offer internal certification for their programs, while only 29% offer external certification.
There needs to be a stronger focus on ROI and showcasing evidence of success. Overall, the report reiterates the top priority for employers is to ensure that people are suitably trained to do the technical aspects of their job rather than broader or soft skills, highlighting the importance of flexible and customized solutions. If you have clarity on what is (and isn't) working and consistency in the way you track and action those insights, there can only be improvements in your ROI.
How Can We Do Better?
The insights that the report presents are impossible to ignore, and change must happen. However, with budgets decreasing and external pressures affecting stakeholders, we must focus on the priorities and the positive outcomes that L&D programs can offer.
Here are our top 6 recommendations for a better 2023:
1. Planning is your No. 1 priority. Understand that robust planning and thorough design should always be an essential part of your strategy.
2. The "aftercare" of your programs is also extremely important. How do you evaluate success? Do you check in with learners regularly after course completion? How do you ensure continued and active learning?
3. Realize that recognition is invaluable. As professionals, it's sometimes easy to dismiss the true value of receiving recognition for achievements. Ask your staff how they'd like to be recognized; is this through external accreditation or other internal incentives?
4. Remember that perfection is (mostly) impossible! You are learning in the same way your learners are. There is always room for improvement, and you can often do better next time. Listen to feedback from learners and learn from other companies, too.
5. Get support from your leaders. Think about how you can build trust and gain buy-in from the top. Not only will this support ongoing investment, but when employees witness their seniors' investment and involvement in their development, it boosts morale and loyalty and inspires a sense of pride and confidence in their work.
6. Understand what "success" is. Success will look different for each learning experience and even for each individual learner. Understand what your benchmarks for success are and be ready to invest if you don't currently have the right or relevant resources in-house to make this happen.
Do You Want To Create A Better Learning Experience For Your Organization In 2023?
Read our recent Design for Results guide that highlights the 5 steps to a results-driven curriculum.
Learn more about how we can work with you to create an L&D strategy that gets you results.
Simply have a chat with our team! Talk to our team about your learning goals and aspirations.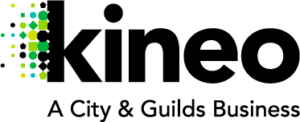 Kineo
Kineo helps the world's leading businesses improve performance through learning and technology. We combine quality in learning with award-winning customer service and innovation. We're here to take on your learning and performance challenges - and deliver results.
Originally published at kineo.com.