How To Find The Ideal Social Learning Partner Through An Online Directory
The influencer space is an interesting one. Some of its members refuse to acknowledge their posts are sponsored. Others are secure in their niche and admit they've been paid, but they do such a good job that you believe them anyway. In a sense, it's easier to gauge credibility on interactive platforms, because you can ask questions and "talk back." Is it possible to do this on static review sites and online directories? And how do you weigh all your options by using a credible social learning platform review site? Fortunately, there are ways to vet the vendors and narrow down your options using these online tools. Here's how.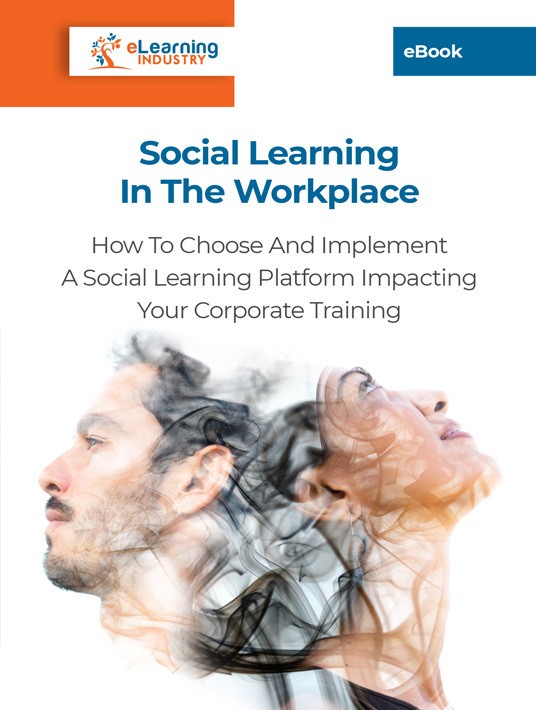 eBook Release
Social Learning In The Workplace
Discover everything you need to implement a social learning strategy today.
1. Find A Reliable Online Directory
The first step is finding an online directory that's reliable. Preferably, one that's been around for some time and includes numerous companies, instead of just focusing on the most popular options. After all, you may find an up-and-coming social learning LMS vendor who has everything you need at the ideal price point. The online directory should also be backed by a reputable name. Preferably, an industry thought leader that offers guidance regarding the entire LMS selection and implementation process. For example, they may provide free articles on how to create an accurate budget or make the transition from ILT to an LMS.
2. Start With Your Own List
Once you have chosen your favorite LMS online directory to explore, circle back to your shopping excursion. Verify the features you want in your social learning platform. Begin with what you think is important, then solicit suggestions from your staff. You want the IT and L&D departments to take the lead. But because this is a social learning platform, you want non-technical colleagues to weigh in too. The "lay" perspective matters because they're the primary target of your online training platform. A quick survey or poll is good, ideally something they can respond to in minutes. You can also post an open question on your social media group or via email. Something like, "Hi *insert name*. In 3 sentences (bullet points are even better!), please share 3 features you'd like to see in our social learning app. Thanks." In case they don't reply, you can send them a reminder about half an hour before they leave for the day. You don't want them to overthink it. You just want some thought starters.
3. Rely On Use Cases
Now you have a foundation. Whittle your list of features down to 10 or 15 and arrange them in order of priority. The top 5 should be mandatories. So, as you look through the social learning platform review site, eliminate any platform that doesn't offer these features. Look through the remaining candidates and try to glean information about the reviewer. Are they in the same industry you are? What's their job title/description? Are they open to follow-up questions?
What are they using the platform for? How many of their team members engage with the learning platform? The idea is to find reviews by consumers that are similar to you and/or your organization. They're likely to replicate your user requirements and online training parameters, so their feedback is far more helpful. Any company can use a social training app. But it will be implemented differently at a lawyer's office, dental clinic, or media studio.
4. Consider The Overall Ratings
eLearning feedback frequently begins with something you can gauge at a glance. That could be a score out of 10 or 20. It might be a star-based system, or something color-coded. If you're familiar with that particular online directory's ranking system, you can assess the product in milliseconds. Some social learning platform review sites even have a filter, so you can automatically eliminate less relevant rankings. For example, you could organize the list based on the rating to see the top choices first.
5. Break It Down To Individual Metrics
Choosing an LMS online directory will do this for you, offering separate scores for UX, UI, and so on. So, you can, for instance, compare the features of competing products. You could do this manually, but if you can, find an online directory with a built-in comparison tool. The kind that lets you choose your top 3 options and then pulls up a side-by-side chart for easy reference. For example, you can see which social learning platform offers the best support services that align with your online training needs.
6. Use The "Top 20" Lists To Speed Up The Search
Some online directories even feature "top" lists to help you find an LMS for social learning that delivers the best CX, UX, and value for money. You can see if your top options have made the cut. If not, you can expand your list to include new platforms you overlooked. It's a great way to cast the net a bit wider so that you find an LMS that delivers the best returns, without having to do the homework on your own and test drive every platform.
Social learning platform review sites are a good source of product information. But the key is finding one that explores the good and the bad for each tool, instead of just including biased reviews or paid testimonials. How can you ensure the referrals you're reading are sincere? Assess the directory itself for legitimacy and objectivity. Make a list of features you need and focus on similarities in use case. Glance at the overall ratings before you look into individual tools and features. Finally, test-drive your top contenders to verify the validity of reviews. You never know which platform will suit your team's talents without firsthand experience.
Interested in finding out more about implementing a sound social learning strategy in your organization? Download the eBook Social Learning In The Workplace and discover how to improve workplace performance with an LMS for social learning. Encourage peer-based support and create a workplace environment of trust and mentorship by choosing the right social learning software.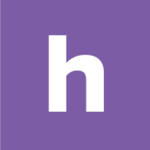 Homebase
Make work easier. Running a small business has never been harder. Homebase helps with free tools to track time and manage your team.