How eLearning Can Help Patients And Doctors
The healthcare industry is trying to redevelop the systems it has been using to date. In hospitals, these systems are slow and obsolete. The communications between systems are not very fast. So, in health care when you need to see important information such as data that can be used to save a life or something for on-the-spot learning, it's not happening.
The important concern before any L&D team is to make sure that this data access happens quickly. But that does not mean letting go of patient confidentiality. This is a big challenge, but it could be crucial for saving lives.
Both the eLearning and the IT teams can make sure that the healthcare workers have complete access to information when required. Large hospitals also don't have the budget for an immediate overhaul so it's better if some small changes are made first. But, data confidentiality is a priority for all of this. It's because of strict data protection rules. It makes sure that the technology which is selected takes care of both patients and employees following all the data stringency rules.
What eLearning Can Do For Patients?
The IT infrastructure has also evolved over the years. The patients are dependent on their own devices to communicate with the healthcare teams about their problems. So, eLearning in healthcare also has to ensure that the patients can cope with using such devices.
For example, when the NHS (UK) brought the flash glucose monitoring onto the market in the latter half of 2017 for patients who had type 1 diabetes, they had to be educated about how to employ this new technology. Now, what is flash glucose monitoring? It's a sensor attached to your skin. It measures your blood sugar levels through a scanner. The patients were taught about the use of this technology through virtual training sessions and an eLearning platform so that they could effectively use this new technology.
Patients should also be able to access the information related to monitoring their health online. This can be done with the help of an extended enterprise LMS. This kind of eLearning platform has different access facilities for both doctors and healthcare staff.
There have been massive changes in the healthcare sector. eLearning is needed to facilitate self-monitoring by patients. Patients today have the privilege of checking their blood pressure and heart rate. Although it is quite beneficial for the healthcare system, which is facing so much pressure, medical guidance is necessary. Only then, will the patients be able to do their allotted tasks correctly.
When the patients have learned correctly how to check their symptoms, they can also do so online. An eLearning platform is where they can post their symptoms and get guidance about the cure. But this kind of LMS needs to be designed carefully.
What eLearning Can Do For Doctors?
Technology is also of pivotal importance for healthcare companies. Since COVID-19 has happened, many hospitals require their employees to be able to use ventilators and personal protective equipment. That's why eLearning is quite important for medical organizations to help employees grasp this kind of learning. The doctors need to stay in touch with the latest developments so that they provide the best kind of health care to patients.
Since healthcare workers have access to an eLearning platform, they can get push notifications about important information which can prove to be quite effective. They can also provide information about important problems on a discussion board on an LMS when they are busy attending to other patients.
The doctors have a greater potential to learn tough concepts through the graphics and text in eLearning. In a report released by WHO, it was discovered that eLearning for doctors is as result-oriented as conventional learning. Complex situations in human anatomy can be explained to doctors through animations. So, this is how eLearning can affect both doctors and patients.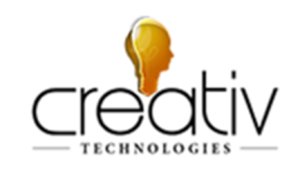 Creativ Technologies
We provide niche elearning solutions to corporate clients. Our company also provides LMS administration services. We are experts in Blended Learning, Mobile Learning and Web Based Training