eLearning In India: Embracing The Digital Age
Businesses have taken a hit during the pandemic and only those who evolved have been able to keep their revenues going. The forced digital revolution due to lockdown and social distancing has pushed businesses to convert to digital mode and streamline their operations to suit the needs of clients surfing their apps or websites over the internet. Indian education has also careened toward online streaming classes and pre-recorded sessions. This vast change has created some challenges and trials that the Indian education systems are currently navigating.
In this article, we are going to explore the current scenario of Indian education with respect to the global eLearning spectrum. What hurdles are present in the industry currently? What are the general preferences and roles of different local parties in growing the eLearning businesses of India? The following sections discuss these topics in detail.
How Higher Education Helps Via Online Education
eLearning offers a number of options for working professionals as well as other learners who cannot commit to physically reporting to certain locations for long periods of time. These opportunities combined with the large number of Indian students looking for eLearning solutions ensure that eLearning businesses are doing quite well in India. In India, eLearning businesses have a wide spectrum of programs and affordable range of fees that make sure that rural and poverty-ridden areas can also access knowledge through minimal fee structures. Universities and institutes also offer coaching and various online degrees using different eLearning platforms to ensure that students who want to learn from their homes or remote locations can easily reach out and finish their degrees or achieve their goals.
How The Government Is Helping The People Of India
The Indian government has recently taken up a lot of projects and efforts to ensure that India steps into the digital world at a steady pace. eLearning has grown hand in hand with the government projects that ensure that education is not just limited to the elite class. Reforms in various government policies have helped startup eLearning businesses create education models that can easily reach small groups of learners at a remote location with pre-recorded lessons and additional study resources that will help learners grasp the concepts of the topics that they want to learn. Government reforms have also allowed eLearning businesses to reach more students and provide a wide range of topics that are usually not covered in the spectrum of traditional institute-based learning or classroom learning.
India Can Keep Up With The Pace Of Global Education Standards
With the steady rate of increase in internet activity in India, there will be a massive spike in the numbers in the coming years. Market research suggests that the Indian eLearning market will rise by 20% in the coming years and can be worth up to 18 billion US dollars. The online rate and internet charges are the lowest here and hence via cheap internet, online education can be made a possible solution. Everyone can learn and grow together and this will create a positive environment for all. Hence, this learning experience will be enriching and India has the required potential to be known in the global market as a leading eLearning leader.
Can India Stand Out Among Other Countries?
Yes, India can and most surely excel in this field if the people come together and help each other grow, there are possibilities and potential for people to grab as much knowledge as possible and properly utilize their free time to educate and make themselves better. The main challenge which the youth and general audience of India faces is the high level of distraction and lack of motivation due to which the people cannot focus on one topic and excel in it. We will discuss this in detail in the next section.
Main Challenges To Overcome
The main challenges to overcome are the lack of motivation and will to study and excel in life. They should have a goal and work toward achieving it, but there are multiple distractions in the form of games and time-waste without any reason. If a common Indian overcomes these challenges, then they can breakthrough any social norms and show to the world that they are not less than anyone else. Online education will help them make their lives better no matter where they are or who they are.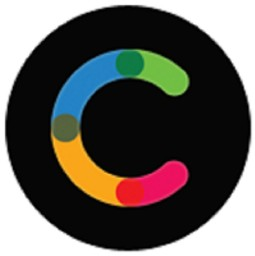 Create Online Academy
SaaS for creating and operating an Online Academy.You can get a ready-made e-teaching website backed with Learning Management System and Webinar functions with which you can conduct live classes online. Create an unlimited number of courses.