Is A 360-Assessment Necessary?
An employee willing to participate in a 360 assessment must select specific people from whom to collect feedback. The employees are eager to learn what others think about them and their performance. Unfortunately, most of the coworkers and juniors do not have time to provide such feedback without a formal request. Also, in some cases, colleagues think that a certain employee is not so keen to receive a response about their work.
360-Feedback For Leaders
The 360-degree feedback produces essential results for leaders in the direction that they are going, which helps them understand their strengths and gaps to become better. However, this feedback does not need to contain caustic language. The leaders should become more aware of their shortcomings in order to improve their behavior. Furthermore, 360 feedback provides an emotional experience. The leader might not be pleased to get his feedback; the initial phase is shock and anger. The leaders might resist this feedback, even denying it by saying that the participants are biased against them. But they must accept it later. An employee should take this feedback constructively and try to work on their behavior and performance. They can also create an improvement plan or go through training if they have received low scores from their fellow employees.
The SARA model stands for scanning, analysis, response, and assessment. Hence, the SARA model helps companies find solutions to problems by conducting 360 feedback. They collect data as described in the analysis phase of this model.
Scanning 
Scanning is the first stage of this model. In this stage, the problems which require 360-degree feedback are recognized. Are these problems so consequential that they need 360-degree feedback? Problems that require closer scrutiny are selected.
Analytics 
The next stage consists of collecting the necessary data to solve the problem. This data can help you identify the source of the problem. In a 360 assessment, two kinds of data are gathered from the participants. First is qualitative feedback, where the participants, including the employee themselves, must rate certain qualities. Then the participants must cite reasons why they gave a low/high score to an employee. This includes asking participants open-ended questions about their ratings, where they can also share their experiences with a certain employee. Finally, the participants can be sent online assessments, including rating scales and written questions about an employee.
Response 
The problem must have a response as to whether it is enough. There can be many information sources to help understand the problem. Then a hypothesis must be developed as to why the problem has been happening.
The response phase includes finding out what similar people have done to solve these problems. Then the organization must decide which intervention it must choose from the available options. Finally, they must work on specific activities.
Assessment 
The last stage includes determining whether the plan was executed, then finding out whether it has led to any new goal achievement. The management also needs to decide whether any new strategies must be implemented to support the original plan and evaluate the plan itself.
Conclusion
360-degree assessments are crucial for understanding how managers can become influential leaders. They can also help organizations comprehend how employees are faring with a specific leader. Finally, this feedback method is beneficial in situations where information must be gathered which can't be obtained in surveys. For example, surveys that measure negative or positive behaviors in a company. As a result, this feedback has to be conducted to better understand the sentiment of employees.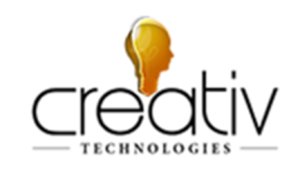 Creativ Technologies
We provide niche elearning solutions to corporate clients. Our company also provides LMS administration services. We are experts in Blended Learning, Mobile Learning and Web Based Training