Duties Of A Training Program's Leader
Training has taken center stage for every company, because companies have so much at stake. Training helps them to boost productivity, but it also requires strong leadership from a Learning and Development (L&D) department to be successful. As the head of an L&D team, the training leader needs to be conscious about how to treat other team members. The new team members need training advice, but it's not the same with the experienced members of a team. In fact, the training head needs to ask questions to more senior job roles to let them learn new things on their own.
Devising A Proper Training Program
This is how a training manager must devise a proper training program:
1. Adherence To Procedure
The training employees must learn how to offer suggestions to the client company to help improve performance, so, it's the job of the leader to see that they become adept at this. When the employees just take orders from the company, it's not worth the trouble. A leader needs to decide whether the training is required or not needed at all.
The members of an eLearning team must have complete information on how the client needs to be handled. For example, they should know how to put questions to them to detect whether any training is actually needed. If a proper needs analysis has not been done, there is no guarantee that training can help a business in achieving what it wants.
The head of such a team must teach the juniors what kind of assessment tools can be used for needs analysis. It can include employee interviews and tests handed out to them for knowing what sort of skills they lack. These tests can check their skills related to certain software.
2. Informing Employees
The employees also need to be enlightened about the benefits of the training programs, apart from removing any doubts about its effectiveness. This is because the employees might feel the training to be a complete waste of time for them. Hence, it's better that the benefits are explained to them in advance.
It's the job of a training leader to check whether the employees know the importance of the training. For example, if the employees have no knowledge about how to use an LMS, a training leader can ensure that they are aware of the same.
3. Knowledge Of New Technologies
The training leader must also keep themselves in the loop with all emerging technologies so that training is imparted in the best possible manner. When the training is not imparted through the right technology, it can cause problems for the business. The L&D budget is wasted. So, if people are not paying attention in a session, then it's the fault of the manager, who has to check whether the technology is right for them.
For example, you can't just teach someone how to use software through an Instructor-Led Training session. It's better to have eLearning so that employees can revise the slides whenever they have spare time. Besides screencasts, there also needs to be the inclusion of quizzes to test the knowledge of employees. Apart from the screencasts, the module needs to be made interesting, so it must have infographics and GIFs too.
Moreover, the module could have an interesting introduction, such as why the employees need to learn the software, which can be depicted through a case study. For example, social learning is an excellent way to promote training, because employees can learn a lot by communicating with their fellow employees. But there needs to be a moderator who can monitor the chats of employees so that no obscene language is used.
The trainers can also decide whether simulations are the best ways to teach employees about practical situations. This is because in many professions, employees are required to take decisions that can change someone's life. For example, companies can use VR emulators to train employees. But a trainer has to take these decisions keeping in mind the budget of an organization. It might not be in a financial situation to implement VR-based technology for realistic training purposes.
4. Post-Training Evaluation
When an L&D manager gets feedback from the employees, it can lead to a rectification of the training program. This feedback can inform the manager where they have gone wrong. When they have the feedback with them, the manager can change the training program accordingly.
For example, the participants could feel uninterested in training because the technology used is not understood by them. It does not match the digital literacy level of the participants, and hence a training program needs to be changed. When a training manager does not conduct any evaluation after imparting training, they cannot know whether the training has been effective or not.
There could also be problems with the module if it has not been structured properly and does not include coherent content, or if there is an overflow of content, and it can't be understood by employees. A PowerPoint presentation is not sufficient in situations where a more interactive eLearning module is needed, consisting of talking animated characters and 2D simulations.
Conclusion
The trainers' skills and expertise matter greatly. If trainers lack subject knowledge, presentation skills, or the ability to engage participants, the training may fall flat. A proper training program should also cover the needed topics in detail. For example, if there is any lack of knowledge, then the participants may feel unsatisfied with training. This will be revealed by the performance metrics of employees, which don't improve even after training.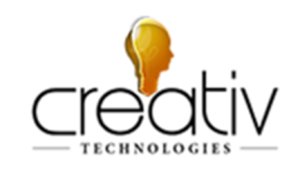 Creativ Technologies
We provide niche elearning solutions to corporate clients. Our company also provides LMS administration services. We are experts in Blended Learning, Mobile Learning and Web Based Training