How To Pick The Best eLearning Authoring Tool Based On Online Reviews And Recommendations
Everyone has an opinion of their own. In the past, people were unlikely to share those personal viewpoints in public. It was even considered rude in certain quarters. But in this social media age, it seems strange not to tell everyone what you think. The risk is many of these perceptions are biased. When you're looking for a testimonial on a product or service, you want more than personal experience. You want hard data. It's nice to know how the reviewer "feels" but it's more important to know whether the thing they're reviewing works. Here are 5 top tips to use online reviews and recommendations in order to choose the best authoring tools for eLearning.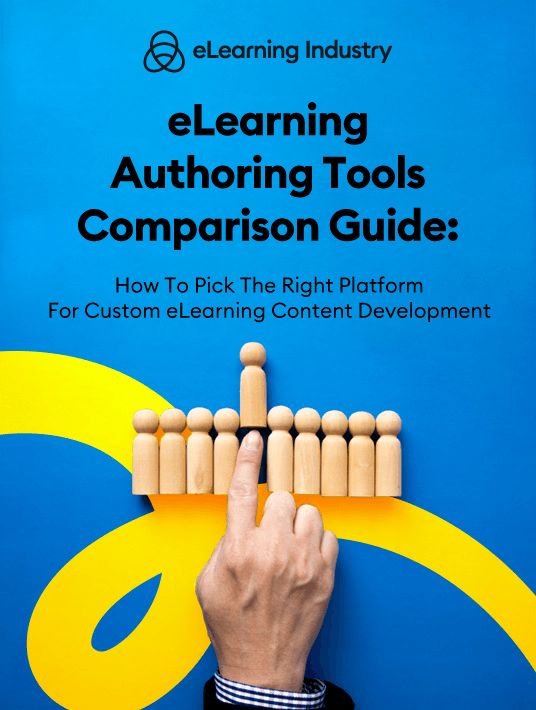 eBook Release
eLearning Authoring Tools Comparison Guide
Explore and discover how you can choose the best platform for custom eLearning content development.
1. Consider Compatibility
So, how can you tell the difference between their thoughts and the suitability of the product? In the case of eLearning authoring tools, look for online reviews that address target areas. This way, you'll find online reviews to cover specific touchpoints or selection criteria. Questions you want answers for include OS, mobile optimization, and regional requirements. Does it work across browsers? Does it have an offline capacity for remote workers? Is it available in your local—speaking and/or programming—language? Can it go mobile? You should also look for online reviews or recommendations from users who have similar tie-in eLearning tools, such as the same LMS platform. Or at least one that supports the same eLearning content formatting type.
2. Evaluate The Price Point
A lot of eLearning authoring tools buyers approach this question from the wrong angle. They start with a budget in mind and then shop within those limits. Intellectual property is hard to price. Open source eLearning authoring tools are free but need more time to customize. Canned eLearning software might cost thousands of dollars. How can you tell if the price is "fair"? Start with the most popular eLearning software, noting its price point. Then look at the lower end of the cost spectrum. Compare the two, seeing if you can spot the difference in functionality. Some things may be obvious, like aesthetics, while others may be a matter of brand power. You can also start with a pricing model in mind to narrow the search and see if users thought it was worth the investment. For example, an eLearning authoring tool that involved a monthly subscription fee allowed the reviewer to scale and purchase add-ons. This improved the functionality of the eLearning authoring tool and boosted its ROI.
3. Break Out Your Must-Have Features For Comparison
Once you have the high and low pricing boundaries, look at your list of desired eLearning software functions. Narrow your search parameters to products with the features you need. Find testimonials that specifically address these features. For example, look at 3 eLearning authoring tools that all have translators. Check what reviewers say about the language levels or the quality of the translation. Was it so technical that it felt robotic? Was the language register too casual for serious online training? Pay close attention to the pros and cons the reviewer mentioned. Are there particular features or functions they felt were lacking? And will these selling points/drawbacks be problematic for your organization?
4. Modern Tech Checks
Some sturdy phones with limited features could last decades. Smartphones… not so much. Their lifespan is 2 years, 3 if you're careful. Most phones last a year on average before it's time to upgrade. eLearning authoring tools are a mix of software and hardware, just like mobile phones. So while you'd prefer a company with some heritage, the software itself should be a few months old. If it's been around longer, check for online reviews about updates. When was it last upgraded, and what's your eLearning vendor's policy on refreshing the eLearning software you already own? What will it cost to "up-buy"? You should also look out for online reviews that specifically mention a poor UX or lack of updates which is a major red flag. Then evaluate which issues the user had with the interface and eLearning vendor support.
5. Scope Out The Necessary Skillset
Nobody will ever tell you their product is hard to use. You won't often see "only for experienced eLearning course developers who know their way around back-end coding" in their testimonials. This is where online reviews for authoring tools for eLearning come into play. Look for testimonials that get into the User Experience. You want detail. How long does it take to get familiar with the eLearning authoring tool? Does it need any specialist programming skills to use it? What about other abilities, like video/sound editing, do you need special training for that? Is it an eLearning authoring tool that beginners can use or do you have to be an eLearning course development expert? Does your eLearning vendor offer training on how to use the eLearning authoring tool? This approach gives you more "meat" than relying solely on a star-based score.
You should never buy anything without reading online reviews. But you shouldn't read testimonials the way you read your favorite comic strip. Instead, assess them with the depth of a thesis. It prevents you from hopping on the bandwagon and throwing good money away. So, what specific elements should you look for in eLearning authoring tools online reviews? And how can they help you select the best eLearning course creation software? Zone into specific areas like price, features, skills, compatibility and launch date. You want a reviewer that goes past saying whether or not they liked the eLearning authoring tool. You want them to tell you why and if the eLearning authoring tool was really worth the investment.
eLearning Authoring Tools Comparison Guide: How To Pick The Right Platform For Custom eLearning Content Development is your go-to guide to help you analyze, compare, and contrast all the possible eLearning authoring tools that compliment your organization's goals. Download it to discover how you can choose the best platform for custom eLearning content development.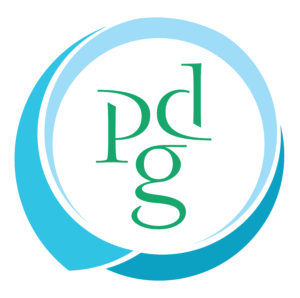 Performance Development Group
We make people better at making their business better.