Live Classes Are Out And Recorded Classes Are In
Synchronous classes or live classes have been going on for quite some time now, but has the time ultimately come to ditch them? The answer may come as a shock to you, but yes. Students cannot be expected to be present or available all the time, hence asynchronous or recorded classes should be given the priority. These classes are becoming a popular trend amongst students and for the correct reasons also. These factors have helped to establish the fact that recorded classes are ultimately the future and they are more efficient than live classes. Colleges and universities need to understand this fact and act on it accordingly. Let us look at some of the factors which can improve the teacher-student interaction and help improve learning quality for students.
Leave The Zoom Method
Taking classes every day can be difficult for both students and the teachers, hence one should go for the recorded classes as there are no time restrictions and students can access it whenever they want. This provides a high level of flexibility and reduces the pressure on learners to be present at a specific time. Quizzes, discussions, and exercises can also be a part of the course; and, instead of just changing the online classes to recorded sessions, one should try to properly transfer the experience and utilize the benefits of recorded videos properly, like the narrative and the editing. This will help students connect better with the video at their own pace and leisure, hence they will have better results in the long run.
Socialize
Human beings are social animals, hence the inclusion of a forum or a place where learners can meet and interact with real people from all over the world will help learners not feel alone and depressed. This will uplift their mood and make them more attentive and better human beings. Thus open to discussions and flexibility, students can interact and learn at their own pace with other students and help build a community together where everyone can uplift each other and make themselves a better human being.
Encourage New Thought Processes 
Students who are new to the platform may be shy and not speak during a live class at all, and they may have doubts or good questions that they cannot ask the instructor. To prevent this, learners should be allowed slowly to interact with others via the forums in recorded classes and then discuss it there. Commenting can also be a tough decision for many. There should be polling options to help them become familiar with the platform and see what other people on the forum are thinking and how their thought processes match with each other. People can also share video links of relevant topics or something they have made (the same applies to instructors also).
Use The Benefits Of Video
Videos are a powerful tool. Recorded videos can also help a lot and can be used multiple times. Any software can be used to make a video and to add voice over, it doesn't need to be too polished or fancy; the information which is intended to be conveyed should be understandable. Do not try to overdo the editing part of the video as it will be too time-consuming. Studies have shown that students prefer simple videos, thus you can make a lot of videos in a short amount of time. Try to keep them short for bite-sized learning, as it has been found to be effective.
Adopt New Techniques
Making videos does need to always begin from scratch. You can use popular tools available online or on your platform to give yourself a headstart and create good videos in no time. Adopting new technology and techniques will save you time and help you quickly make better videos for learners.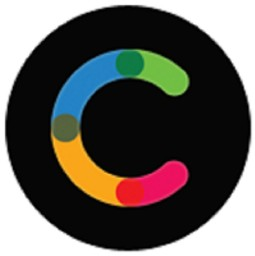 Create Online Academy
SaaS for creating and operating an Online Academy.You can get a ready-made e-teaching website backed with Learning Management System and Webinar functions with which you can conduct live classes online. Create an unlimited number of courses.