What Is Virtual Reality?
Virtual Reality (VR) is one of the realities of eLearning environments now. When you are sporting a VR headset, you get to see two simulation screens in front of your eyes, one for each eye. These screens contain artificial objects, like human beings.
VR Environments
A Virtual Reality simulation includes a 360-degree video supplemented with 3D objects created through software like Maya. There are 3 kinds of Virtual Reality environments:
1. Non-Immersive
In this kind of Virtual Reality experience, you control objects through a video game console. There are computer-generated objects on the computer screen. The players can also interact with their natural environment. They don't have to wear any Virtual Reality headsets to see the computer-generated environment. PlayStation games are an example of this kind of Virtual Reality experience.
2. Semi-Immersive 
In this kind of Virtual Reality environment, there is the addition of Virtual Reality to physical reality. So, the users are still not detached from their physical environment. For example, it is used to train pilots where they have a Virtual Reality environment created for them outside the airplane windows and they see the real controller screens in front of them.
3. Fully-Immersive
The users have to wear Virtual Reality headsets. They are completely detached from their physical environments. They can be suspended from some kind of apparatus and playing a game based in a Virtual Reality environment.
Advantages Of Virtual Reality-Based Training
Learning professionals have to see whether it's worth investing in and developing Virtual Reality technology. For example, investing in Virtual Reality for onboarding employees is not a sensible decision. The learning professionals might not be acquainted with Virtual Reality technology but they must know whether it's a prudent decision to invest in a certain kind of technology.
Problematic Scenarios
The use of Virtual Reality is a necessity when the information required is rare. For example, if a patient has a real illness, then through Virtual Reality, diagnosing them is easier because through Virtual Reality you can discover their symptoms in a better way.
Exclusive Information Becomes Available
Sometimes it's not easier to see things with naked eyes, and such things can be seen in a VR-based simulation of the human anatomy. When you have such a "vision" available to you, you can get a better understanding of certain phenomena. This kind of exquisite knowledge is easy to use for medical research.
Repeat Skill Training
When a skill to be taught to laborers is repetitive, it's better to impart it through virtual training. Although resources might be required initially, there is a specialization of economies once VR training material is created.
Lack Of Danger
There is no danger involved in an immersive Virtual Reality experience, you just have to wear the VR headset that's all. Think of some professions where the workers can't be exposed to real-life training scenarios, such as training police officers for crime scenes. When you are undergoing VR-based training, you have ample opportunities to practice until you get the skills right.
Application Of Skills
In VR-based training, you get the chance to apply knowledge. You are not just grasping knowledge, but using it too. Since you are undertaking complex actions in such training environments, you become a more efficient worker. You also learn how to apply that knowledge more effectively in VR training when there are environmental-based changes.
Virtual Reality can be used for training in complex situations which can't be recreated in the real world. By using a Virtual Reality headset you can see objects in a simulation, so companies can simulate situations for which they want employees to be trained.
For example, Black Friday is a big reality for shopping malls. It's the day when the customers throng the malls. So, the salespersons have to be trained properly for this day. Walmart has been using VR headsets to provide VR training to its sales executives in order to handle the customer rush on this day. This company has henceforth decided to use this technology in 140 of its academy sites which train almost 140,000 sales associates every year. The store has also reported an enhancement in the test scores of those who were trained this way.
So, Virtual Reality-Based training is the future of eLearning.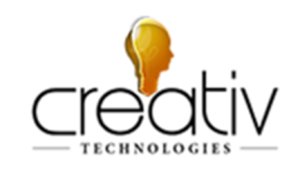 Creativ Technologies
We provide niche elearning solutions to corporate clients. Our company also provides LMS administration services. We are experts in Blended Learning, Mobile Learning and Web Based Training