How To Create An Engaging eLearning Course
One of the best ways to keep boredom at bay during these stressful times is to do something productive. Students and corporate employees can utilize this time to upskill themselves and learn new things. User behavior has shown us that 82% of the global internet population is focusing on learning skills that they didn't know previously. With schools and colleges also turning toward eLearning courses and digital academies, now is a great time for course moderators who want to create and sell courses online. However, it is easier to attract learners with engaging content rather than plain theoretical jargon. So, what aspects of your course do you need to change to make it engaging and worthwhile for your learners? Well, here's a checklist of some activities that you need to incorporate in order to create a course that is engaging and interesting for your learners.
1. Modular Learning
Most students prefer to go through an online course at their own pace. User behavior also indicates that students feel more engaged and have vested interest in the course when they can choose their own modules and go through topics as and when they like. To aid this, you should create modules or stand-alone chapters of the topics and grade them with some points to indicate the importance of the topic within the syllabus or course. By providing a sense of control and ownership of the course, you provide your users with full independence to go through the course as and when they like. This can motivate a number of your learners to complete the course at a faster pace or be more invested in learning within your academy.
2. Various Delivery Methods Working In Harmony
The mixed content delivery system uses the best parts of audio, presentations, video and texts to deliver the content of the course in a well-devised manner. Most of the videos should be broken down into 10 minutes or less to keep the learner attentive and interested in the course. User behavior indicates that any video more than 30 minutes becomes boring for the average learner or viewer. You need to break-up the long lectures into bite-sized chunks. This will result in more views per video and will improve the retention and engagement factor of the video. The learner also has the freedom to choose their time to watch it and can even download it for offline viewing where there might be a bad or not so good net connectivity. Quizzes help keep the learner motivated and engaged by making them pay attention and learn it well. It helps to test their progress and give them proper feedback on it.
3. Motivate Students
Automated emails can be programmed to be triggered when a stipulated time has passed and a student has not yet crossed a point or a test of the course. This can serve both as a reminder about the deadline and create awareness among them to finish the course. You can create study groups to create a sense of accountability amongst them and periodically check-in to get feedback from the learners. Proper feedback will help you make the course better and also help the learners when they get stuck and help them bridge the gap. Also, if the learners know that the trainers also log in from time to time and review the post and respond to question, it will increase their accountability and make them more serious about the course. They will be more engaging in group discussions and submit assignments on time.
4. Encourage Student Contributions And Other Activities
It can help the students to combine their knowledge and help each other learn. Importance can be put on group projects or online group study sessions to help each other grow together. Such task-based studies will help them work together and build a bond amongst themselves which will benefit all and promote the concept of sharing knowledge amongst all. You also need to consider a particular online environment and specifically give them work based on the skillset and behavioral traits that they possess. Then, you can use this to plan assignments for them and thus help them excel.
These 4 tips are the ultimate checklist that you can use to create a course that is engaging and interactive. By building an interactive and engaging course, you provide students with value for money education which makes it more than likely that they will keep coming back for more courses.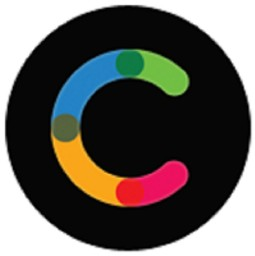 Create Online Academy
SaaS for creating and operating an Online Academy.You can get a ready-made e-teaching website backed with Learning Management System and Webinar functions with which you can conduct live classes online. Create an unlimited number of courses.