Learning Tools And Tips To Make Microlearning In The Workplace Exciting
Using microlearning in the workplace is an outstanding way to boost professional development and employee performance. Studies prove that microlearning is the best study format of the 21st century. The attention span of an average person has dwindled beyond that of a goldfish, so making lessons shorter and tasks smaller is the only way to ensure they are effective.
7 Tools To Make Microlearning In The Workplace Effective And Engaging
These 7 versatile tools will help you to create fascinating micro lessons that people will want to learn.
1. Coursmos
Coursmos is a comprehensive learning management platform that has many useful features, such as monitoring, which allows you to see your employees' progress. You can use Coursmos to design your own courses or use the ones available in their database. The best thing about this platform is it's easily customizable, which means you can adapt available materials to better suit your business' needs. This allows you to save time on course development. Coursmos is a good choice for microlearning in a workplace if you need to teach complex courses to large groups.
2. Yammer
Yammer is an amazing collaboration tool which can boost your business' productivity through effective communication. In the context of microlearning in a workplace, Yammer offers a perfect platform for group discussions. Research indicates that group learning is more effective than individual learning. Explaining the material to one another helps learners comprehend it and memorize it better. A group format also allows them to share ideas, which promotes creativity.
Here are some ways to use Yammer for microlearning in the workplace:
Share extra materials on the topics covered in lessons.
Encourage students to look for and share similar materials.
Create space for group discussions on specific topics.
Assign learners to start 'mini blogs' where they express their opinions on the lessons.
For inspiration, check out the case study of Qualcomm using Yammer for microlearning.
3. MailChimp
MailChimp is a popular email automation tool, used mostly for marketing. You can adapt it for microlearning in the workplace by setting up a mailing schedule for your lessons. The automation feature will minimize the amount of time you need to spend on preparing the course. Plan your course in advance, line up the emails with material, and set up the schedule. Take a look at how Buffer uses it to teach their clients how to succeed in social media marketing. This method is a good choice for businesses with many employees.
4. SlideShare
SlideShare has 70 million registered users, and over 18 million presentations shared on the platform. It's a fantastic alternative to PowerPoint, which allows you to take presentations out of your office. The presentation format is one of the most effective ways to display information in microlearning classes. Posting your slides to SlideShare will enable all of your employees to access them for revision at any time. It's also the best option for businesses with remote workers.
5. StepShot
StepShot is a fantastic tool for creating guides, which can complement your program for microlearning in a workplace. This solution helps you to create a professional-looking and easy-to-understand guide, within just a few minutes. StepShot's software can capture screenshots from any device and integrate them into your guide within seconds. Some of its features allow for collating materials very effectively, and literally automate most of the creation process. You can use StepShot for storing and sharing knowledge within your company. Guides and manuals created with StepShot will be of great help when onboarding new employees, allowing them to quickly get a grasp of your business.
6. Magisto
Magisto is a tool for making short marketing videos. You can use it for microlearning in a workplace in two ways:
Making educational videos for your lessons.
Asking your employees to make videos to revise the material they learned.
This type of 'homework' is more fun, so your students will be more excited to do it. You can use this assignment as a final project, and boost the learners' motivation by making it a contest for the best or most creative video.
7. Buffer
Buffer is another digital marketing automation tool that can be adapted for microlearning in a workplace. It allows you to send out automated reminders to your learners through social media. For example, if you have study groups on Twitter and Facebook, Buffer will allow you to line up updates for both, and send them out automatically. You can use this to enhance memorization through repetition. For example, throughout the day you could tweet excerpts from the lesson material. Social media platforms are good for group discussions, so be sure to include them in your study program. Buffer will help you to manage and share your lessons across all platforms.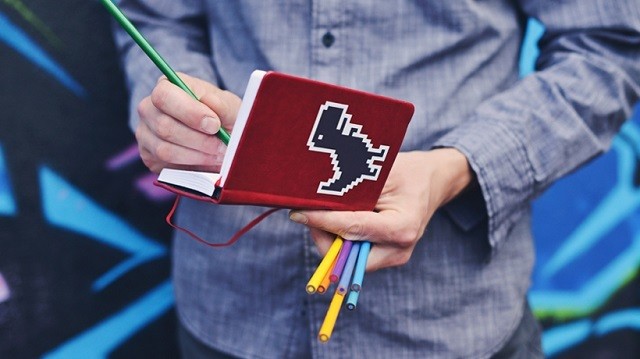 4 Tips To Make A Great Program For Microlearning In The Workplace
The tools listed above will help to make your microlearning program more interesting and engaging. However, never forget that the quality of the lesson itself is most important for efficient learning. The 'bite-sized' classes you offer must include the following requirements to be successful:
1. Make It Very Short (5-10 Minutes)
This doesn't mean the material must last this long (the full 10 minutes); this is the time your employee has to work on the lesson and completely cover it. This doesn't include future discussions in group chats.
2. Focus On A Single Idea
A lesson this short must be extremely simple. If you are introducing a complicated topic, break it down into several lessons. Make the first one introductory and include a list of all the topics you'll be covering.
3. Use Examples Of Practical Applications
Microlearning in a workplace benefits your business most when people can immediately use the skills you're helping them develop. For this to occur, they must understand how to do it in real life. Always choose examples related to your specific niche. Situations that your employees face every day will work best.
4. Make It Easy To Use
Make all your lessons mobile-compatible so your employees can complete them anytime and anywhere. Another important thing to remember about microlearning in the workplace is that this study format minimizes control. It promotes learner autonomy, which is great for personal development. However, this makes it difficult for you to see your employees' progress.
You can solve this problem by giving out special revision assignments; for example, you could encourage employees to write a reflective journal or create reports on the application of new skills. Furthermore, you could encourage your employees to make short videos or presentations, as it's more fun than writing reports. Depending on the type of course you teach, you can make these exercises optional or compulsory.
Using Microlearning In The Workplace Effectively
Microlearning in the workplace helps your employees grow, which benefits your business. You have access to a variety of tools that can help you to design customized courses that are tailored to suit your needs. Use Coursmos, StepShot, and Yammer to make your lessons fun, and make your microlearning programs more effective by repurposing marketing tools that most businesses already use, like MailChimp and Buffer.