Are You Guilty Of Making These Mistakes?
Let's face it, if you're in L&D, then your worst nightmare is pouring time and effort into an eLearning course that…flops. Straight-up flops. Your learners hate it, retention is poor, and organizational change is non-existent. Yikes! Even if this hasn't happened to you yet, chances are you had at least one project that was just okay. Mediocre. Not terrible, but the feedback wasn't glowing either. So, how do you avoid the flops, the bombs, the nightmares, and the unremarkables? There's a chance you're making a critical mistake or two without even knowing it.
Fortunately, it's not a guessing game and it doesn't require some kind of cosmic luck or rain dance. If you want to make sure your training courses are hitting the mark every time, make sure you're avoiding the following common mistakes.
Common eLearning Mistakes
1. You Never Wrote A Learner Persona
I get it, you just wanted to jump in and start choosing images and writing questions—because that's the fun part, right? However, if you're skipping your learner personas, then you're potentially setting yourself up for failure before you've even begun.
What is a learner persona? A learner persona is a profile that describes the kind of person who will be completing your eLearning course. It covers all sorts of information to paint a thorough picture, including name, age, job title and seniority, goals, concerns and blockers.
Creating a persona like this is a common practice across many industries—because it works. By creating a detailed persona and diving deep into their motivations, you identify what you need to prioritize, and what to avoid, as you create your course. Skipping this step may cause you to totally miss the reasons why your learners might engage, and accidentally hit all the reasons they might disengage instead.
2. The Purpose Of Your Course Is Unclear
All too often, we can get bogged down in all the great ideas and knowledge we want our learners to know. We keep finding more helpful information as the project progresses and adding it into the course…and then, almost without noticing, your course has become muddled and unfocused. The original intention of what you wanted your learners to know has been lost, leaving your learners confused about what they were supposed to learn.
The best way to ensure you have a clear purpose for your course is to write solid learning outcomes. Learning outcomes are sentences that describe what a learner should know or be able to do by the end of the course. Sharing your learning outcomes at the beginning of your course effectively signposts to your learners what they should expect from the course. They are also effective for keeping your team on track as you choose your course content. Whenever you select a piece of knowledge for potential inclusion, ask yourself, "is this necessary for achieving my learning outcomes?" If the answer isn't a resounding "yes!", then it may need to be left on the cutting room floor.
3. Your Course Is Attempting Too Much
This mistake goes hand-in-hand with the previous one. In both cases, you have a course that is thoroughly bloated, and far too long. Your learners are complaining that the course takes too long, or they're starting the course but few are finishing it within a suitable time frame (if at all).
If you've already audited your course and confirmed that every piece of information you've included is indeed critical, then it may be that your course is just too long. Many workers are busier than ever as team leaders push for peak productivity, so they may be getting stolen away from your course to manage urgent tasks. They may also be suffering from screen or attention fatigue if your course is taking 40, 50, or 60+ minutes to complete.
If you suspect this may be the issue, then the solution can be relatively simple. Try breaking your course up into a series of smaller courses, each tackling a sub-topic. Include mini-refreshers or quizzes at the beginning of each course, then distribute them across a series of days. Completing a 20-minute course each day for 3 days can be far more achievable for many workers than a single 60-minute course in 1 day.
4. You Converted Without Transforming
You know what I'm talking about. Your team has a long history of delivering face-to-face workshops, each one a labor of love refined over many deliveries. But as your organization grew, or the nature of your work shifted to digital, you needed to convert your workshops into eLearning courses. So you took your workshop and more or less copy-pasted everything into a slideshow or similar program. And it flopped. Ouch!
eLearning courses have a huge number of advantages and benefits, but they also require a slightly different approach when designing them. Fortunately, it's not too difficult to adjust to this new way of training and learning. Read our tips for converting your face-to-face training to eLearning courses.
5. You Neglected The Visual Design
Let's be brutally honest here: learners are expecting higher and higher quality visual designs every year. They're also often expecting a degree of branding so that they know they're in the right place. "But I'm not a designer!" I hear you say, "and we don't have the budget to get one!" I hear you! It's an age-old challenge, but it doesn't have to be a hard one, thanks to advancing technology and sneaky shortcuts.
The first step is finding the right software (more on that soon). If you're short on design expertise, avoid eLearning authoring tools that force you to start from scratch. Tools like that will end up being a huge burden, even if they have a few other advantages. Instead, choose a tool that has great design built-in. Many of the up-and-coming options on the market offer a wide variety of page layouts, designed by UI/UX and graphic designers, that do a lot of the heavy lifting for you. Match it with easy-to-use design settings such as themes, colors, and backgrounds, and 90% of your work is done.
The other feature to look for is a high quality, built-in media library. Media libraries allow you to tap into millions of royalty-free stock images and other assets to add into your course with the click of a button.
6. You Chose The Wrong Software
If you've just read the previous mistake, you'll already have an idea of where this is going. If you've chosen the wrong course creation tool, you might not notice straightaway. But after a few weeks, you'll find that it's your biggest hindrance as you fight to make it work every step of the way.
How Do You Choose The Right Software?
Here are a few critical things to look for:
Ease of use
Unless you have an expert in a particular program, choose a solution that's quick and intuitive for anyone on your team to use.
Matches your team size
If you've got a few people on your L&D team, then you'll need a solution with collaboration tools, such as sharing, commenting, and reviewing features so that everyone can work together on the same page.
Matches your business size
Whether you have 15 or 15,000 learners, there's a solution for you, but those solutions can vary greatly. Some are geared heavily toward global organizations and will be stacked with features such as multi-language support, while others are geared toward small businesses with features such as all-in-one creating, distributing, and tracking.
Built on science, not trends
Trends come and go, including in eLearning. While they can be flashy at the time, they rarely stand the test of time. Look for a tool built on tried-and-true principles of learning science instead.
WCAG 2.1 accessible
More and more organizations are waking up to the necessity of delivering learning experiences that everyone can partake in. Look for software that meets the WCAG 2.1 level AA standard of accessibility so you can make sure that all your learners are included.
The right support
Because you shouldn't have to go at it alone, simple as that.
Avoiding Common eLearning Mistakes
We'll be the first to admit that we've made all of these mistakes at least once. But the trick is to only do it once, learn from it, and then improve. Before you know it, you'll be whipping up engaging courses in record time and crushing every one of your goals.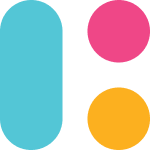 HowToo
Create, share, track and distribute incredible learning experiences across any device in minutes. Full of templates, ready-to-go modules, interactive elements, free media and all backed by the science of learning and accessibility standards.
Originally published at www.howtoo.co.