StudyBlue created the inside look at the habits of the modern student. The data of The Modern Student Learning Life Infographic comes from a survey issued November 26-30 to the company's users that attending high school and colleges across USA.Some highlights that should be noticed are:
93% of students use study apps
70% of students study solo during exams
59% of students use a mobile phone to study
42% of students have as favorite place to study their bedroom
30% of students prefer to use Google Drive.
What are you thoughts?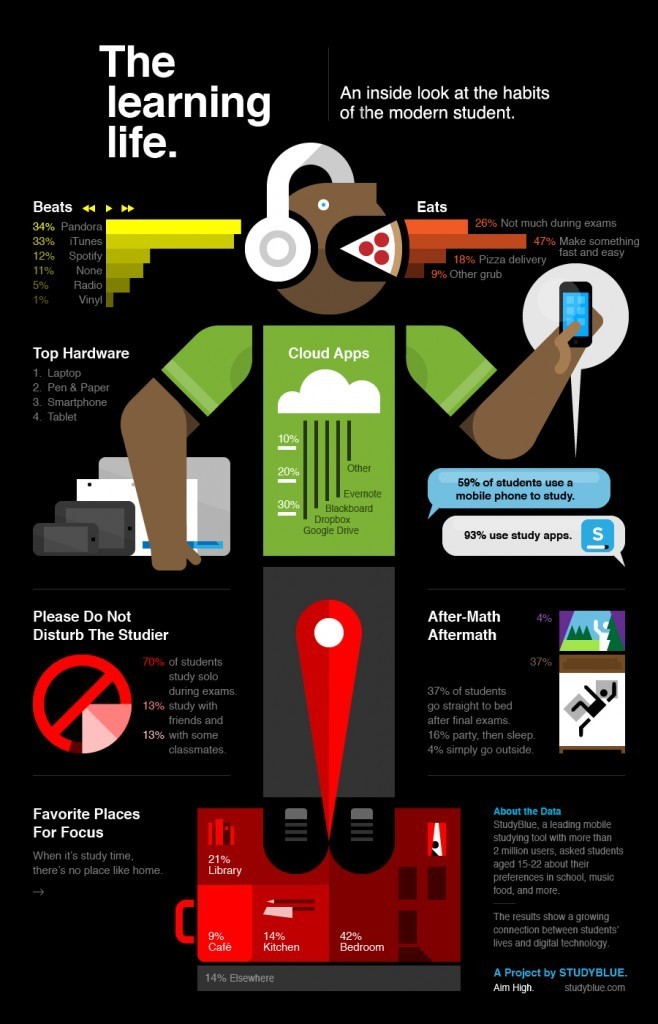 StudyBlue is a leading mobile study tool with more than 2 million usersSource: Faculty Focus